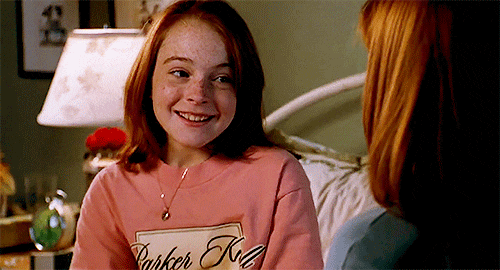 Walt Disney Pictures
Attention, Lindsay Lohan fans: LiLo is back baby!
The 32-year-old actress is about to delight you on the regular thanks to her new MTV reality series Lindsay Lohan's Beach Club, which premieres tonight. This is basically going to be like watching Cady Heron on spring break in Greece with Lohan as a boss, but not a regular boss, a cool boss, and we are so here for it.
As we prepare ourselves for what's sure to be a memorable series premiere, why not bone up on all of the hits Lohan has had so far in her career? Sure, she hasn't done a ton of reality TV in the past, but she has had a long acting career that we will never forget about.
Starting in 1998 with The Parent Trap, Lohan won over fans and has continued to entice them for decades now through her different movie and TV roles. Her past roles make us even more excited to see her on our TV screens more regularly.
Whether you've been a fan of the redheaded star since her Disney days—AKA when she was in Get a Clue or Freaky Friday—or became her No.1 fan after seeing her in Mean Girls, Lohan fans are always rooting for her to come back bigger and better.
Now, thanks to Lindsay Lohan's Beach Club, we might finally be getting what we've always wanted...more LiLo, more often. Since there is only one episode a week, we've rounded up all of the actress's best roles in order to tide you over until her reality series begins and to keep you busy in between episodes.
All you have to do is scroll through our gallery of the most iconic Lohan roles below and then vote for the one that you can't help but watch whenever possible. 
We're not going to try and keep making fetch happen, but it would be pretty grool if you did cast your vote before Lohan's Beach Club premiere tonight. You know you want to! 
Lindsay Lohan's Best Roles
Lindsay Lohan's Beach Club premieres Tuesday at 8 p.m. on MTV.