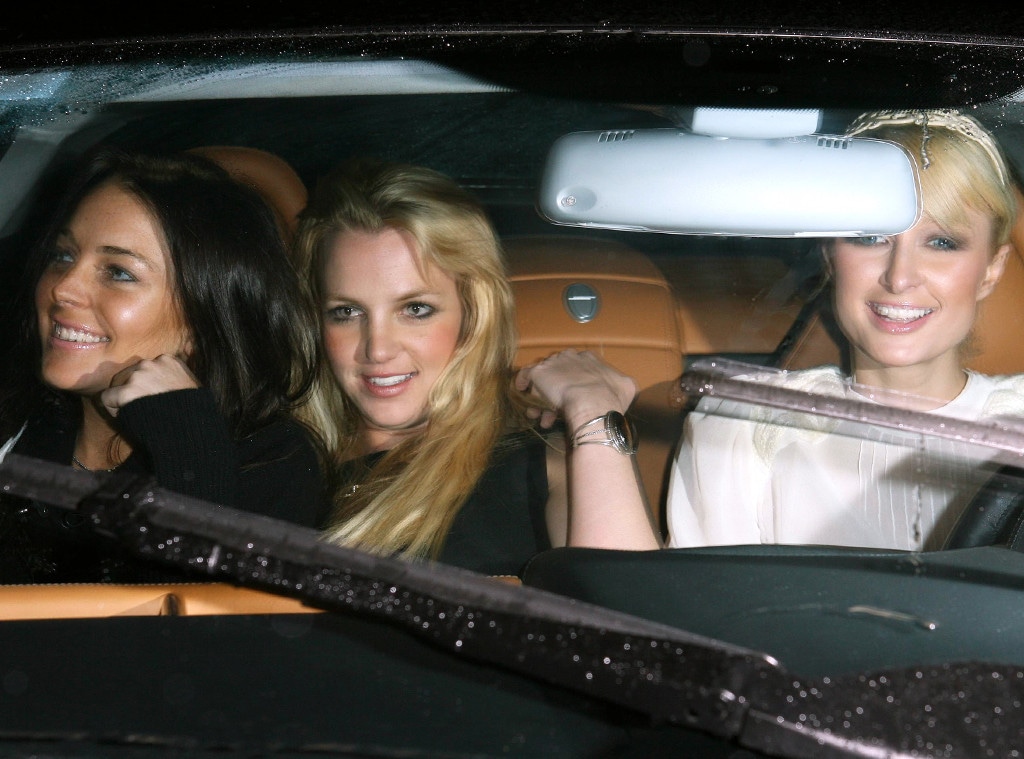 Alphax-MBF-Castro/X17online.com
Get in pop culture fans, we're going on a trip down memory lane.
As Lindsay Lohan prepares for her reality TV return, the actress is looking back on her most memorable moments in and out of Hollywood.
It certainly was the case Monday morning when the 32-year-old sat down with Andy Cohen where more than a few famous friends—or ex-friends—came up during the discussion.
Because he's such a pop culture fan at heart, Andy had to ask about the infamous picture from Lindsay, Paris Hilton and Britney Spears' infamous night out at "Guy's" nightclub in West Hollywood.
For those wondering where there relationship stands, Lindsay said she hasn't seen the hotel heiress in years.
"I'm not here to talk about Paris," she explained on SiriusXM's Radio Andy. Oh!
As for Britney, Lindsay says she has not spoken to the singer in a long time because she now calls Dubai home where paparazzi are hard to find. "It's so far away that it is my own time and space," she explained.
Later in the interview, Andy asked if she thought Ashlee Simpson's "Boyfriend" was about the singer not stealing Wilmer Valderrama from Lindsay. Her answer? "No!"
And the interview couldn't be complete without addressing Ariana Grande's "Thank U, Next" video. The viral project featured the singer paying homage to several Mean Girls scenes.
For those wondering what Lindsay thought of the video, wonder no more. She called the clip "cool" and is looking forward to seeing Mean Girls on Broadway.
Lindsay Lohan's Beach Club premieres Tuesday night at 8 p.m. on MTV.