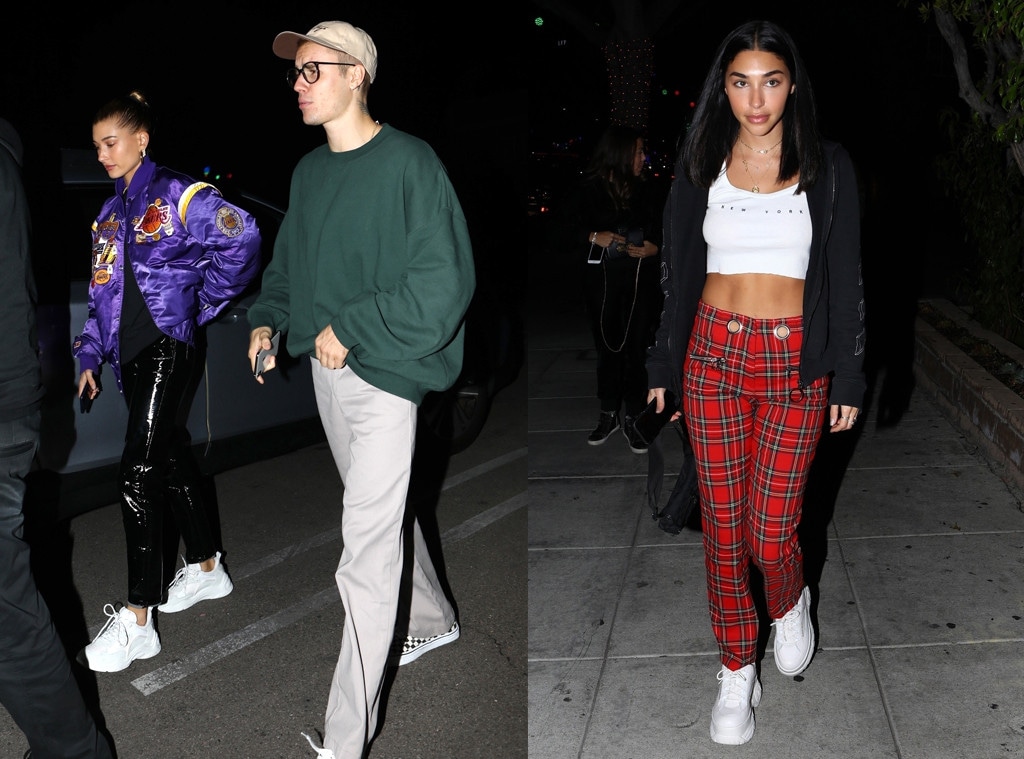 NEMO / BACKGRID
Small town! Justin Bieber almost bumped into one his exes while out with wife Hailey Baldwin (aka Hailey Bieber) in L.A. on Friday night.
The two dined at the posh sushi restaurant Matsushita Beverly Hills. Also photographed there that night: DJ and model Chantel Jeffries, who reportedly met a friend there. Justin and Hailey were not spotted together with Chantel and it is unclear if they interacted with her. No one commented about it, while Jeffries acknowledged she was at the eatery by posting on Instagram a photo of her miso soup.
During her sushi date with Justin on Friday, Hailey wore a purple Los Angeles Lakers jacket over a black top and matching pants and white sneakers. Justin wore a forest green sweatshirt over light gray pants and black and white checkered Vans, as well as a pair of glasses. Chantel dressed in a white crop top under a black jacket, paired with red plaid high-waist pants and white sneakers similar to Hailey's.
Instagram / Chantel Jeffries
Watch:
Justin Bieber & Hailey Baldwin Take Their Love Around the World