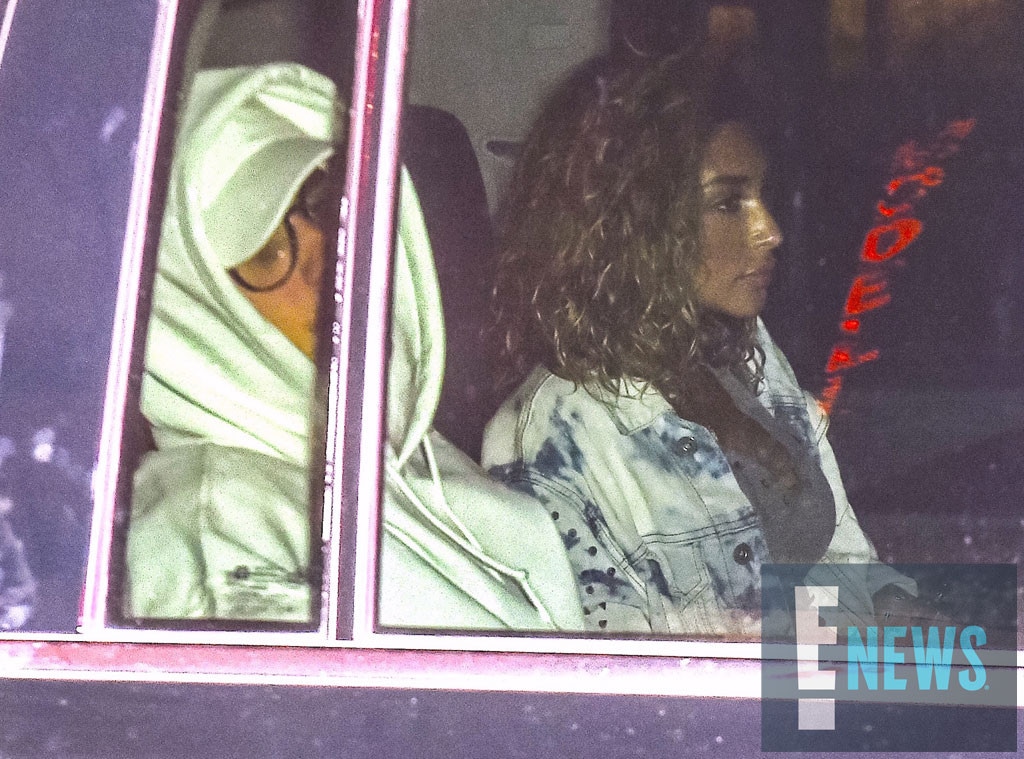 Splash News
Looks like Justin Bieber has rekindled the flame with an old pal again...
The 22-year-old singer performed at Madison Square Garden in New York City on Monday night and, despite having a sold-out crowd, there was one person he made sure was in the audience: Chantel Jeffries.
"Chantel and Bieber have been hanging out for the past few months," an insider tells E! News exclusively. "Last night Chantel went to see Bieber in concert. Bieber got [her] tickets."
The model was spotted enjoying the show from the audience, cheering Bieber along throughout each set.
After the concert, the Biebs—being the Don Juan he is—took Jeffries out for a very romantic, private date night in NYC. He rented out an entire theater at AMC Theaters in Times Square so they could watch The Secret Life of Pets together.
The singer dressed comfortably in a white sweatshirt and black sweats, accessorizing the look with a pair of round-eyed glasses and running shoes. Jeffries, on the other hand, dressed up in jean shorts with knee-high boots and a gray lace-up top.
So what exactly is going on between the two? Our insider explains, "Bieber likes Chantel. He thinks she is a great girl. Chantel would really date Bieber exclusively if he was ready. They have been good friends for a while."
As you may recall, Bieber and Jeffries—who rode shotgun in the singer's rented Lamborghini when he was arrested for a DUI in 2014—spent quite a bit of time together in the past.
While sources at the time told E! News they were "just friends," they were continuously posting cuddly photos together, and she even helped him ring in his 20th birthday.
After he was arrested for the DUI, Jeffries received a lot of negative attention from media outlets and fans. She ended up releasing a statement regarding a couple New York Daily News and Daily Mail articles that claimed her rap sheet lists five arrests.
"I have been overwhelmed by the negative attention I have recently received in the media," Jeffries told E! News in a statement. "My family and I are particularly upset about the false accusations which have been published concerning my criminal history."
She continued, "For the record, I have not been arrested five times as has been stated in the media, nor am I guilty of physically assaulting anyone, in any way shape or form. I am a full-time student who had enjoyed a normal lifestyle, free from public scrutiny and criticism, until now. What has happened to me is wrong. I want people in general, and the media in particular, to consider the impact their disparaging comments have on the individual; especially when their comments are inaccurate."
In fact, she ended up suing the Daily News for defamation shortly thereafter.