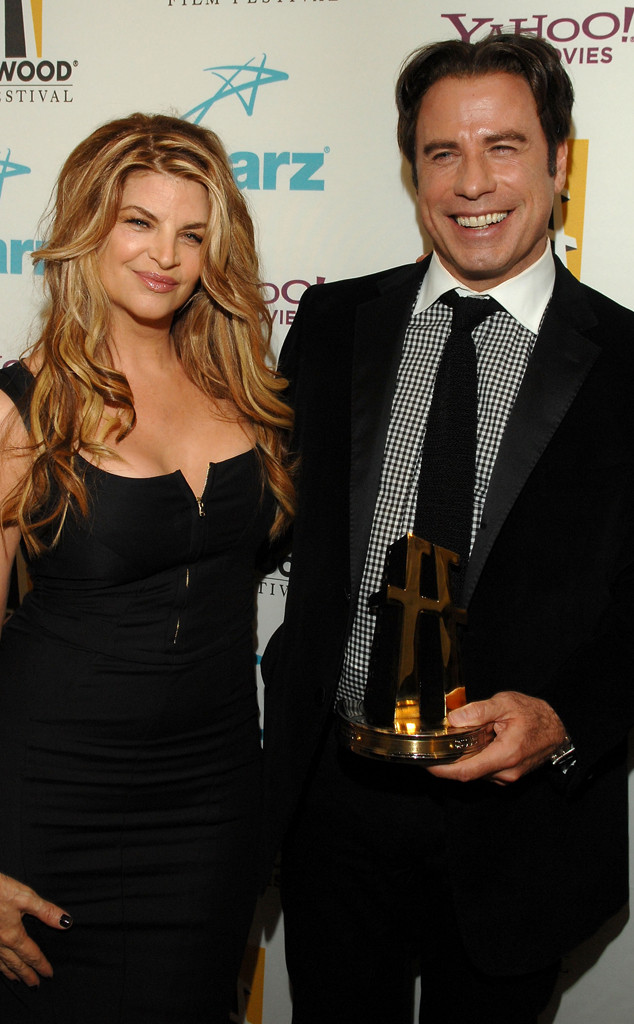 Lester Cohen/WireImage
Kirstie Alley knows the love.
The actress famously co-starred alongside John Travolta in Look Who's Talking back in 1989. Behind the scenes, according to Alley, they fell in love with each other—but didn't physically act on their feelings.
"It wasn't a sexual relationship because I'm not going to cheat on my husband. But, you know I think there are things that are way worse than sexual relationships, than cheating on someone that way because I consider what I did even worse because I actually let myself fall in love with him and stay in love with him for a long time," the star explained to Dan Wootton in an interview for his eponymous podcast.
As Alley described, she was married to then-husband Parker Stevenson while Travolta dated his now-wife Kelly Prestonbefore they crossed paths for Look Who's Talking.
"He had dated Kelly Preston before he did Look Who's Talking with me and then I would say he would agree that it was mutual that we sort of fell in love with each other," she told Wootton. "When it became very apparent that I wasn't going anywhere, I was staying married…and then he started seeing Kelly again."