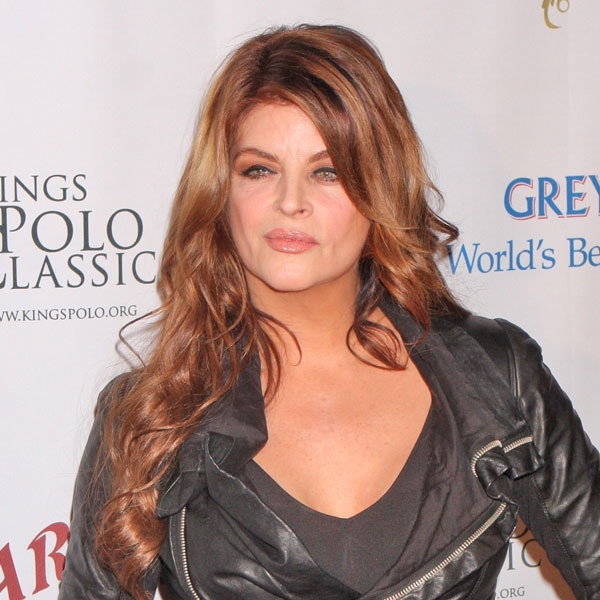 Henry McGee/Globe Photos/ZUMAPRESS.com
Kirstie Alley is letting plenty of her own skeletons out of the closet while promoting her new tell-all book this week. But, despite prevailing rumors to the contrary, that's the only thing coming out.
Hot on the heels of revealing a hidden relationship with Patrick Swayze, Kirstie was back in the hot seat today chatting with Barbara Walters. The topic du jour: the sexuality of her self-proclaimed "greatest love of my life," John Travolta.
"I know John with all my heart and soul; he's not gay," she said when Walters went there.
But she did have a theory as to why the rumors have seemed to persist for so long.
 "I think in some weird way, in Hollywood, if someone gets big enough and famous enough, and they're not out doing drugs and they're not womanizing, what do you say about them?"
As for her BFF, while he remains happily married to Kelly Preston, another pal of Kirstie's, Alley seemed to have no qualms about openly discussing her love for the actor, which she says hit her instantly from the moment they met on the set of 1989's Look Who's Talking.
"Believe me, it took everything I had inside, outside, whatever, to not run off and marry John and be with John for the rest of my life," she said. As for why not, well, it seemed too perfect.
"I feel like when you marry someone, you're supposed to work hard at it and you're supposed to make it work."
Hey, staying lifelong and loyal besties isn't too shabby a consolation.