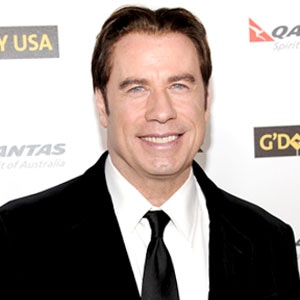 John Sciulli/WireImage.com
And the hits just keep on comin'.
Yet another man has lobbed allegations of sexual harassment against John Travolta.
Fabian Zanzi, a cruise worker from Chile, claims the actor sexually propositioned him during a Royal Caribbean voyage in 2009.
"He said that he had something on his neck. I thought it was lint. When he got close to me, he took off his white robe and he was naked," Zanzi told the Chilean news show, Primo Plano. "He hugged me and asked me to give him a massage."
Zanzi also alleges that Travolta offered him $12,000 for sex, but he turned it down.
The accusations come in the wake of two unidentified masseurs who recently filed a sexual battery lawsuit against the Pulp Fiction star.
"This is just another ridiculous claim by someone hopping on the bandwagon to get his 15 minutes of fame with a story about something that supposedly happened over three years ago," Travolta's attorney, Marty Singer, tells E! News regarding Zanzi. "Significantly, we never heard of this guy before. The fact that we are only hearing about him now through tabloid gossip stories three years later speaks volumes."
Meanwhile, the first man suing Travolta has now admitted that he got the date of the alleged assault and sexual battery by the actor wrong, according to RadarOnline.com. Meanwhile, Radar and The Wrap are reporting that John Doe No. 1 is no longer being represented by attorney Okorie Okorocha.
Doe No. 1 initially claimed the incident with the actor occurred on Jan. 16 on the West Coast, but now states it happened at an earlier date.
The revelation comes after possible evidence recently emerged that may back the claims made by Singer that his client was actually on the East Coast on Jan. 16, including a photo of Travolta supposedly taken in New York City on that date as well as a restaurant receipt dated Jan. 16 from a meal Travolta is said to have had at a Chinese restaurant in the Big Apple.
Okorocha "is still representing John Doe No. 2 and other alleged victims who are possibly coming forward," a source told Radar.