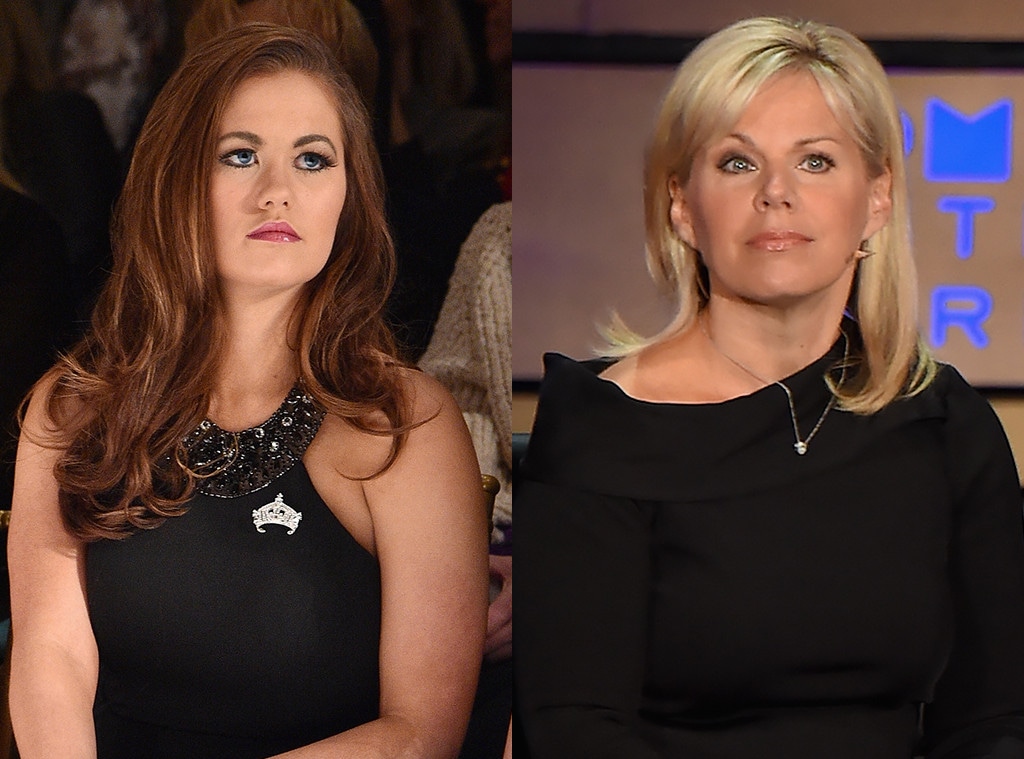 Getty Images
Miss America 2018 Cara Mund says the pageant's leaders, including chairwoman and former Fox News host Gretchen Carlson, have disrespected and belittled her since she won the contest.
She made her comments in a letter sent to former Miss America winners on Friday, less than a month before the Miss America 2019 pageant. Carlson, the Miss American Organization and CEO Regina Hopper, who Mund also named, have not responded to Mund's remarks. E! News has reached out to the Miss America Organization for comment.
"Let me be blunt: I strongly believe that my voice is not heard nor wanted by our current leadership; nor do they have any interest in knowing who I am and how my experiences relate to positioning the organization for the future," the Associated Press quoted Mund as saying in her letter (via CNBC). "Our chair and CEO have systematically silenced me, reduced me, marginalized me, and essentially erased me in my role as Miss America in subtle and not-so-subtle ways on a daily basis. After a while, the patterns have clearly emerged, and the sheer accumulation of the disrespect, passive-aggressive behavior, belittlement, and outright exclusion has taken a serious toll."
Mund said she has been left out of interviews and meetings and that group leaders have called her by the wrong name. She also said she was mistreated by being excluded from the Miss America Organization's nationally televised announcement that swimsuits were being eliminated, adding that she was with Carlson at the TV studio where it was made.
Mund also claimed that pageant handlers ridiculed her clothing choices and scolded her for wearing the same outfits too often. She said that when she reached out to former Miss Americas to see if they had been treated similarly, she "was reprimanded by Regina," who allegedly told her "that problems and concerns had to be kept 'in the family,'" according to the report.
Mund, Miss Dakota 2017, was crowned Miss America 2018 last September. Carlson, Miss America 1989, was elected the group's new chairwoman in January after an email scandal that had prompted the resignation of its CEO, Sam Haskell.
Carlson and 48 other former Miss America winners had penned a letter calling on him resign and for other top leaders to also step down amid a report that he had allegedly sent and received internal emails that attacked and mocked former beauty queens. Haskell called the allegations "so unkind and untrue" but was later suspended and later resigned from his position.
After her election as chairwoman, Carlson announced that "potentially big changes" were coming to the Miss America Organization, adding, "I find that incredibly empowering in this #MeToo movement, that some of the women who were allegedly maligned in those appalling emails are now running the place."
Two years ago, before the #MeToo movement to curb sexual misconduct was launched, Carlson sued Fox News Channel CEO Roger Ailes for sexual harassment, alleging he wrongfully fired her in retaliation for her rebuffing his unwanted advances. Ailes denied any wrongdoing. Several more women made similar public accusations and he soon left the cable network. Fox News later agreed to a $20 million settlement and Carlson voluntarily dismissed her federal lawsuit. Ailes passed away in 2017.