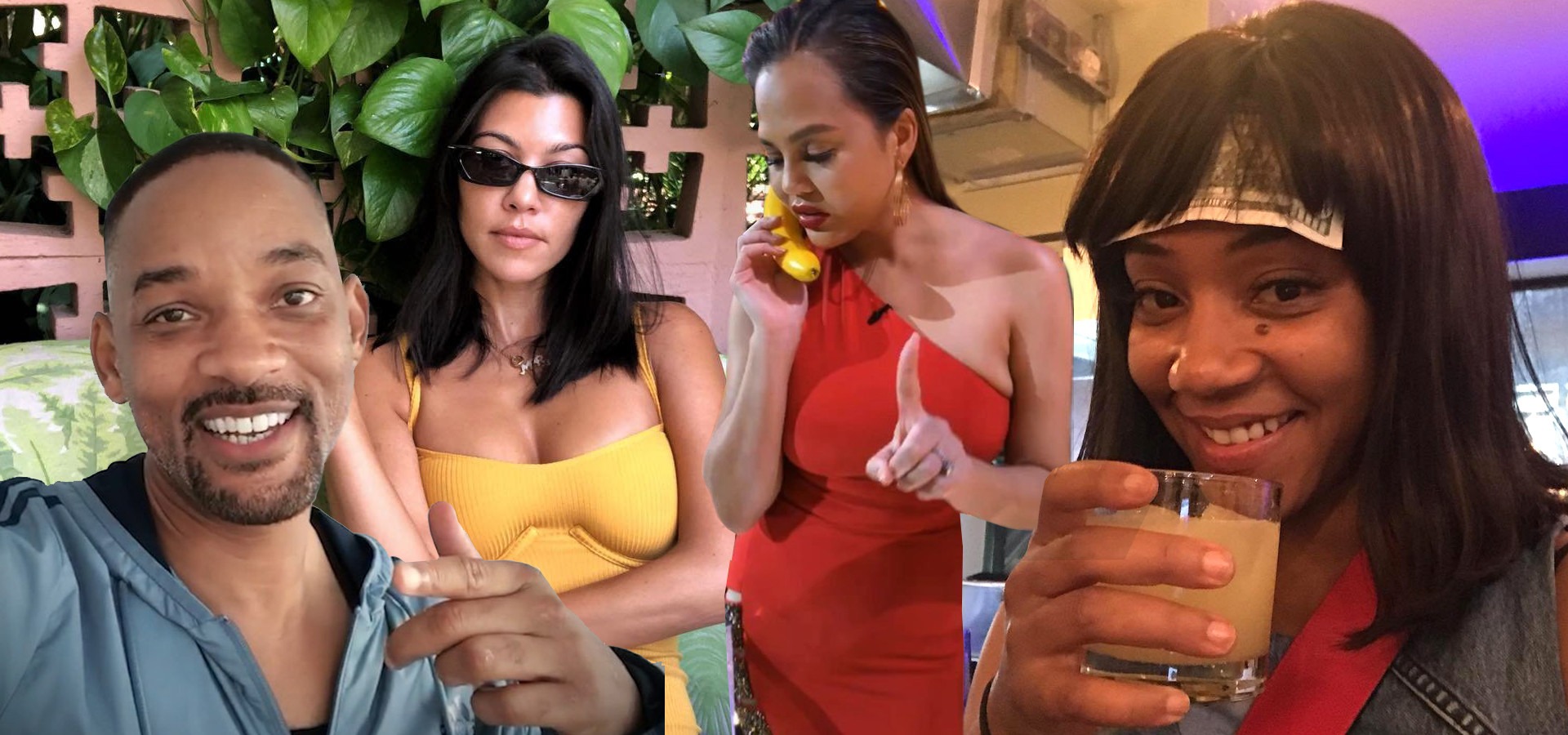 Instagram
WINNER: Chrissy Teigen won the social category with almost 50 percent of the votes!
________
After weeks of voting on numerous categories for our Best of Summer Tournament we are down to our final category vote...before the ultimate face-off between all five category winners for the top honor of "Best of Summer" winner.
Before we get to the best of the best of summer, you need to vote for which celebrity you think stepped up their social media game and slayed on Instagram, Twitter and more. Let's be honest, social media is the best way to judge one's summer status, so of course we have a category dedicated to it.
Throughout the summer months, four celebs have stood out to use on social and made us laugh with them, love them, and want to be them with their awesome posts and therefore they've made it on our list!
Whether you follow people on social media to indulge in the fantasy of what life would be like as a celeb, or you just want to crack up from someone's funny tweets, there is a summer social media star for everyone below...all you need to do is choose your favorite.
There are many ways you can win summer on social media and for Kourtney Kardashian she is in the mix because she made all of her followers have a serious case of vacation FOMO.
The Keeping Up With the Kardashians star was in Italy for nearly a month and documented all of her experiences, including daily plates of delicious bread, gorgeous ocean views and wine nights with her mom Kris Jenner and we want her life ASAP.
Seriously, her summer travels were somehow bigger and better than everyone else this year and all the ice cream moments, pretty bikinis and days on boats makes us totally want to book a vacay right away.
Will Smith on the other hand became an Instagram legend with the help of his epic videos and has therefore earned himself a spot in this category.
While the actor hasn't even had his Instagram for a year yet, his videos, which feature dance moves, travels and a lot of family time, have already become something fans patiently wait to see every week.
Plus, Smith totally won Drake's "In My Feelings" Challenge when he did the viral dance on the top of a Budapest bridge earlier this summer.
One of our favorite social media stars this summer is definitely Chrissy Teigen. The model and cookbook author is always funny, but this summer she has upped her social game even more.
After having her second child in May, Teigen has been tweeting up a storm about being a mom and her "mom bod" and it makes us love her even more.
Oh, and of course there was the time she live-tweeted an earthquake while vacationing in Bali that made us terrified but at the same time we couldn't help but laugh.
With so many fun and adventurous stars to choose from in this category we need to hear from you on which one of the celebs won social media this summer.
Check back in this week to see which winner from each category will be battling it out for the title of Best of Summer once and for all.
(Originally published on Monday, Aug. 20 at 6 a.m.)
Best of Summer Tournament: Social Media