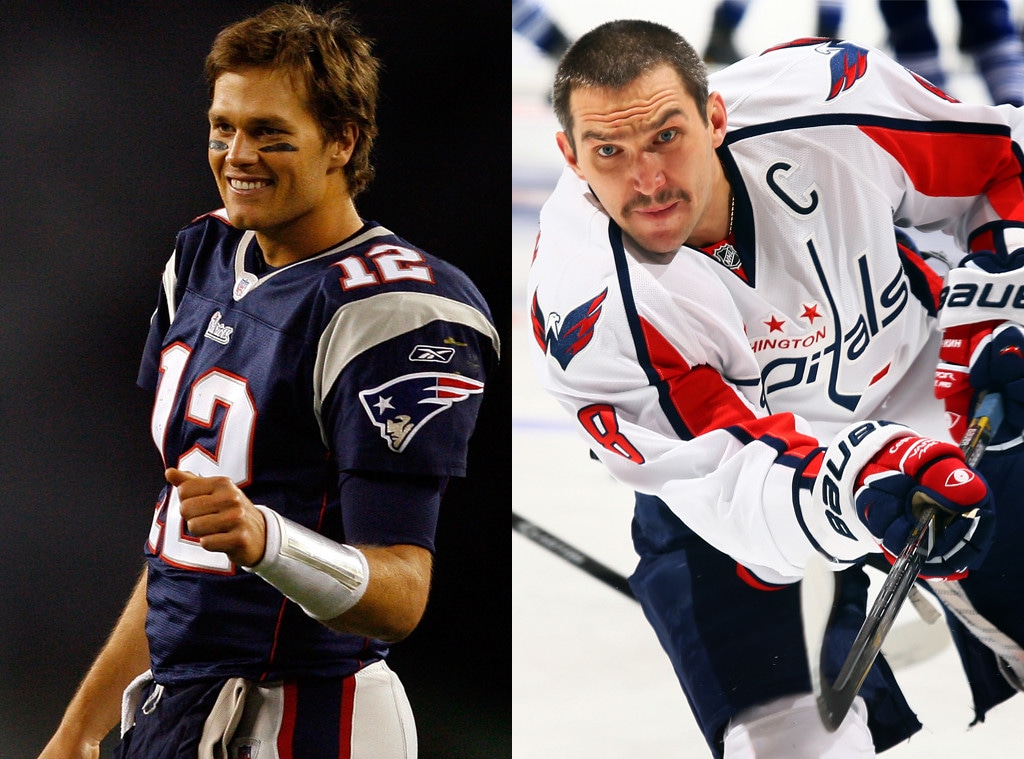 Getty Images
The ESPYS are coming!
Every year sports fans get to honor the athletes who hit it out of the park (sometimes literally), threw the best pass or made the biggest impression on the court or field at the ESPYS.
This year, the big show will take place on Wednesday, July 18 and all of your favorite sports stars will be in attendance.
As we gear up for the big night, which Danica Patrick will be hosting, we want to hear from you on which of the top male athletes stole the show this year. Was it Tom Brady or Alexander Ovechkin? Or, perhaps it was James Harden or José Altuve.
These four fierce competitors will be battling it out for the top honor of Best Male Athlete and we're not sure who will take home the trophy.
Even though Brady didn't win Super Bowl LII he did have a lot of major comeback wins as the New England Patriots quarterback for another impressive season of football. He led his team to their ninth straight division championship and competed in his third Super Bowl in four years. Plus, he did this all at the age of 40.
Ovechkin on the other hand, finally got the recognition he deserved while leading his team, the Washington Capitals, to their first-ever Stanley Cup win.
The Russian hockey player is the captain of the red-hot team and throughout the season and the Stanley Cup playoffs he never gave up or backed down. His hard work paid off when the team won by one goal in the final game of the series.
In addition to the talented athletes of Brady and Ovechkin, there were two big stars that came out of Houston this past year that could take home the trophy.
Harden was one of the two killer stars that called Houston home this past season. He had another impressive year on the Houston Rockets as a shooting guard. He led his team to the No. 1 seed in the Western Conference with a 65-17 record and averaged 30.4 points per game. Plus, he was just dubbed the NBA MVP for this season, which is not easy to do. 
Altuve was another Houston player to watch last season. He was a  standout player when it came to the 2017 World Series and helped his team win big. The Venezuela-born player shinned as the second baseman on the Houston Astros when they beat the Los Angeles Dodgers for their first World Series title in franchise history. Oh, and it was also the first World Series win for a Texas ball club!
Now that you know which athletes are up for Best Male Athlete vote for your favorite player below.
Don't forget to tune in for the 2018 ESPYS when they air on July 18 on ABC to see if your top player wins it all.
2018 ESPYS: Male Athlete of the Year