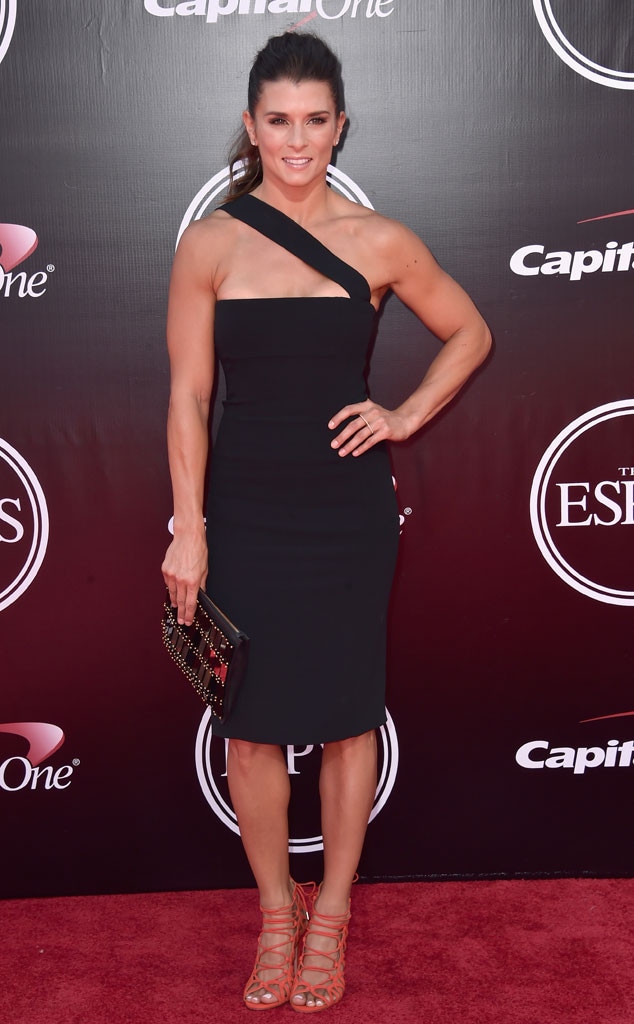 Alberto E. Rodriguez/Getty Images
Meet your host of the 2018 ESPY Awards!
ESPN announced Tuesday that Danica Patrick will emcee the annual award ceremony, making her the first female to nab the prestigious role. 
Now in its 26th year, the biggest stars in sports will gather July 18 to celebrate achievements in athletic performance at the Microsoft Theater in Los Angeles.
The professional race car driver teased the announcement on Instagram earlier today, writing, "Tune into @jimmyfallon tonight if you want to know a secret I have been keeping in for a while!!!!!!" 
Past ESPYS hosts include Peyton Manning, John Cena, Joel McHale and Drake. 
As ESPN previously announced, the sexual abuse survivors who spoke out against convicted Team USA gymnastics doctor Larry Nassar will receive the Arthur Ashe Courage Award.  
Nominees for the 2018 ESPYS have not been announced. 
Once polls open, fans can cast their vote for most ESPY categories on ESPN.com. Tickets to attend the sports-centric extravaganza are on sale now. 
We can't wait to see you shine, Danica!