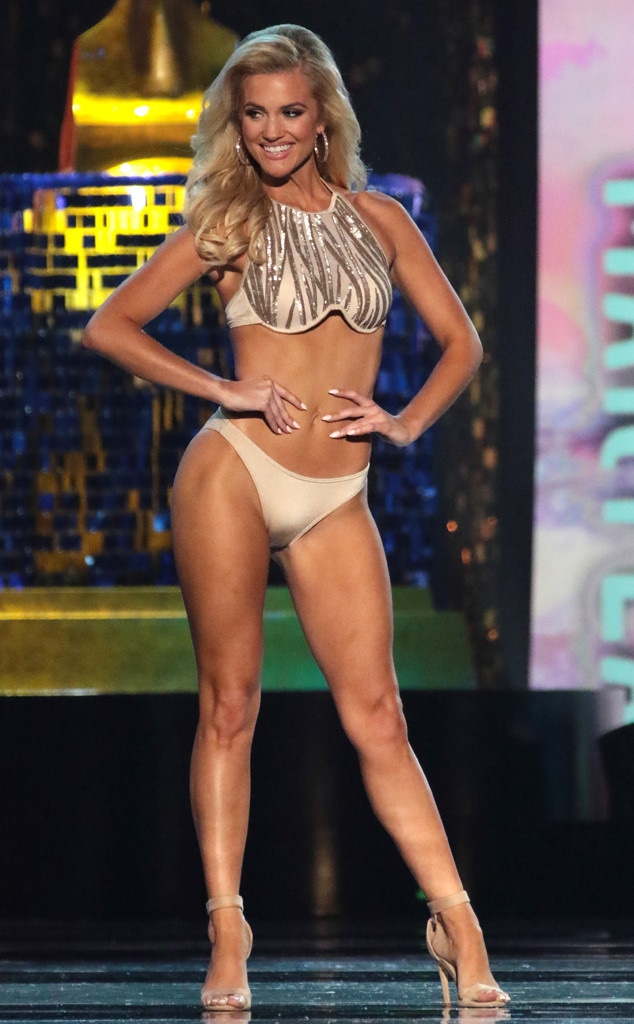 Donald Kravitz/Getty Images for Dick Clark Productions
Miss America will no longer feature a swimsuit competition or judge contestants based on their physical appearances.
Gretchen Carlson, the 1989 Miss America winner and current chairwoman of the organization, announced the news on Tuesday's episode of Good Morning America.
"We are no longer a pageant," she said. "We are a competition. We will no longer judge our candidates on their outward physical appearance."
According to Good Morning America, contestants will now partake in a "live interactive session with the judges" in lieu of the swimsuit portion. The news organization stated that participants will now be asked to "demonstrate their passion, intelligence and overall understanding" of the Miss America role. 
In addition, Carlson said the organization will be "revamping" the evening gown portion of the competition by asking women to wear an outfit of their choice. 
"We're no longer judging women when they come out in their chosen attire—their evening wear, whatever they choose to do," the former Fox News anchor said. "It's going to be what comes out of their mouth that we're interested in when they talk about their social impact initiatives."
The news comes about six months after the Miss America Organization Board of Directors called upon former contestants to help recruit new leadership. Back in December, The Huffington Post published emails allegedly exchanged between leaders of the organization that featured derogatory comments about former contestants, including comments about their weight and looks. Executive chairman and CEO Sam Haskell, chairman Lynn Weidner and president and COO Josh Randle all resigned following the scandal. Carlson was elected chairman of the organization shortly after.
"This is a new beginning and change can sometimes be difficult," Carlson said during the interview, "but I know a lot about change. My life has worked in mysterious ways. I never thought I would be the chairwoman of the Miss America organization, but here I am and we are moving it forward and we are evolving in this cultural revolution."
The decision also comes in the middle of the #MeToo movement. In 2016, Carlson settled a reported $20 million lawsuit against former Fox News chairman and CEO Roger Ailes after she accused him of sexual harassment. Ailes, who is now deceased, had denied the allegations in a statement to The New York Times earlier that year. 
"So, I could have never expected what would happen when I sued my former employer at Fox News for sexual harassment 22 months ago, but look what has happened," she said. "Thousands of women have been inspired to know that they can stand up and speak up and their voices will be heard. And if I've been a beacon of hope to any woman in that process, it has been worth it."
She then added, "The same is true about the wonderful Miss America Organization. We are now open, inclusive and transparent. And I want to inspire thousands of young people across this country to come and be a part of this program because we want you and we want to celebrate your accomplishments and your talents and then we want to hand you scholarships."
The 2019 Miss America competition airs Sunday, Sept. 9 on ABC.