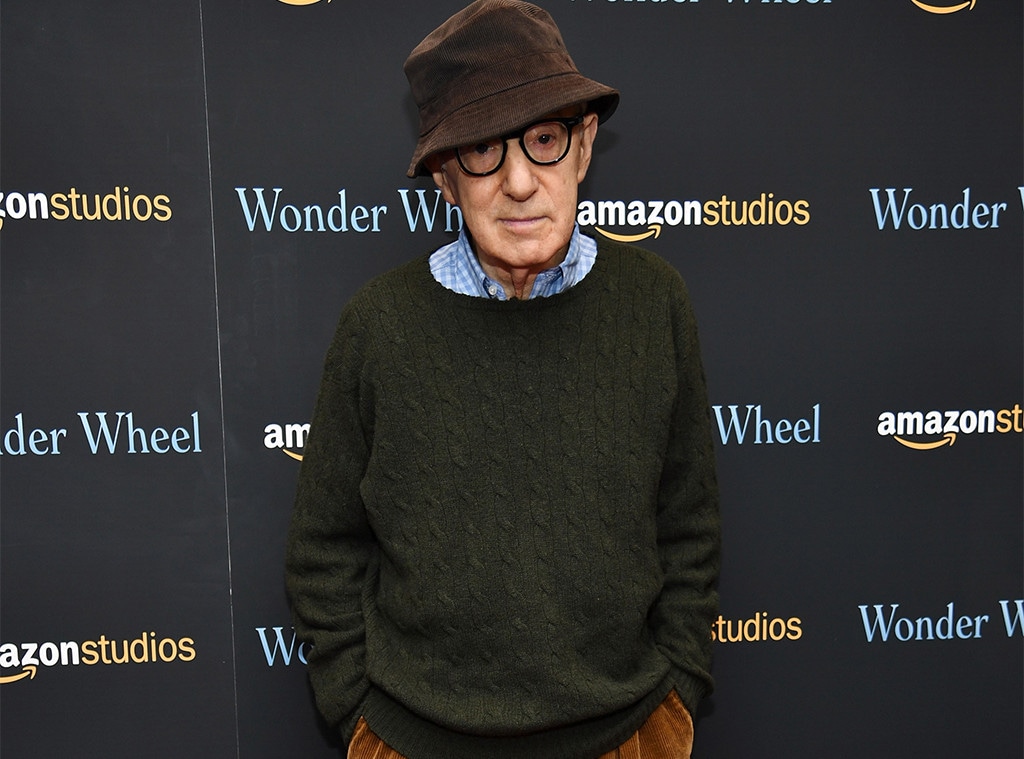 Dimitrios Kambouris/Getty Images)
Woody Allen is making headlines after speaking out about the #MeToo movement.
The Hollywood director appeared on an Argentinian news program titled Periodismo Para Todos where he claimed to be a "big advocate" of the cause.
"I feel when they find people who harass innocent women and men, it's a good thing that they're exposing them," he explained according to Quartz . "But you know I, I should be the poster boy for the Me Too movement. Because I have worked in movies for 50 years. I've worked with hundreds of actresses and not a single one—big ones, famous ones, ones starting out—have ever, ever suggested any kind of impropriety at all. I've always had a wonderful record with them."
Woody continued, "What bothers me is that I get linked with them. People who have been accused by 20 women, 50 women, 100 women of abuse and abuse and abuse— and I, who was only accused by one woman in a child custody case which was looked at and proven to be untrue, I get lumped in with these people."
Back in 1992, Dylan Farrow accused the Hollywood star of sexually assaulting her when she was seven-years-old. In 2014, she would write an open letter to the New York Times detailing the alleged incidents.  
Earlier this year, she maintained to Gayle King on CBS This Morning that she was "telling the truth" and "credible."
Authorities investigated Dylan's claims and Woody was never charged. He has also consistently denied the allegations.
"Of course, I did not molest Dylan," he wrote in his open letter to the New York Times. " I loved her and hope one day she will grasp how she has been cheated out of having a loving father and exploited by a mother more interested in her own festering anger than her daughter's well-being. Being taught to hate your father and made to believe he molested you has already taken a psychological toll on this lovely young woman."
And when speaking out on Periodismo Para Todos, Woody further denied the claims made.
"This is something that has been thoroughly looked at 25 years ago by all the authorities and everybody came to the conclusion that it was untrue. And that was the end and I've gone on with my life," he shared. "For it to come back now, it's a terrible thing to accuse a person of. I'm a man with a family and my own children. So of course it's upsetting."
Just a few days after Woody's comments, Dylan Farrow released the following statement via Twitter:
"All Woody Allen's latest antics demonstrate is desperation to salvage a now faltering career. His true feelings on Weinstein and MeToo were made evident in his initial reaction and defense of Weinstein. Everything he now says is nothing more than calculated PR strategy in an attempt to undermine the credible allegations against him. We're all wiser to that now and know the lengths powerful men will go to in order to demean and silence their victims."