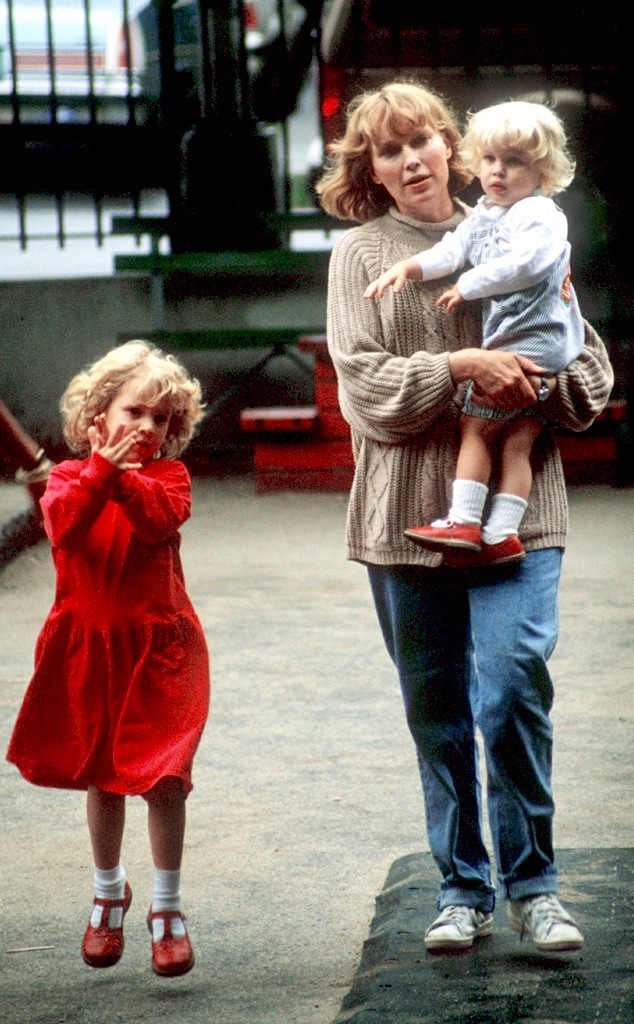 REX USA/Keith Butler
Weeks after Mia and Ronan Farrow slammed Woody Allen's Golden Globes tribute, Dylan Farrow is opening up about his alleged sexual abuse.
In an open letter to the New York Times, Dylan, who was adopted by Allen and his ex--Mia Farrow, detailed the supposed incidents, saying the noted filmmaker took her to the attic in their home and sexually assaulted her when she was just seven years old.
In 1992, news broke that Allen was accused of inappropriately touching then 7-year-old Dylan. But, the 28-year-old went on to tell Vanity Fair in October there was far more to it than that.
According to People, Allen claimed that Farrow came up with the allegations because of an affair he had with her adopted daughter Soon-Yi Farrow Previn (who is now his wife).
Although the claims were investigated, charges against Allen were not pursued because Dylan was said to be "too fragile" to handle a trial.
Allen has denied any allegations of the sexual abuse for decades.
Reflecting back on that time, Dylan wrote, "That he got away with what he did to me haunted me as I grew up. I was stricken with guilt that I had allowed him to be near other little girls. I was terrified of being touched by men. I developed an eating disorder. I began cutting myself."
"That torment was made worse by Hollywood," she continued. "All but a precious few (my heroes) turned a blind eye. Most found it easier to accept the ambiguity, to say, "who can say what happened," to pretend that nothing was wrong. Actors praised him at awards shows. Networks put him on TV. Critics put him in magazines. Each time I saw my abuser's face — on a poster, on a T-shirt, on television — I could only hide my panic until I found a place to be alone and fall apart."
After her letter was published, Dylan, who has since gotten married and is living in Florida, said the response she received warmed her heart, New York Times columnist Nicholas Kristof told the mag.
"She's really heartened by the response and support she's getting," Kristof said. "She sends a big thank you to all those speaking up about sexual abuse and trying to break the silence."