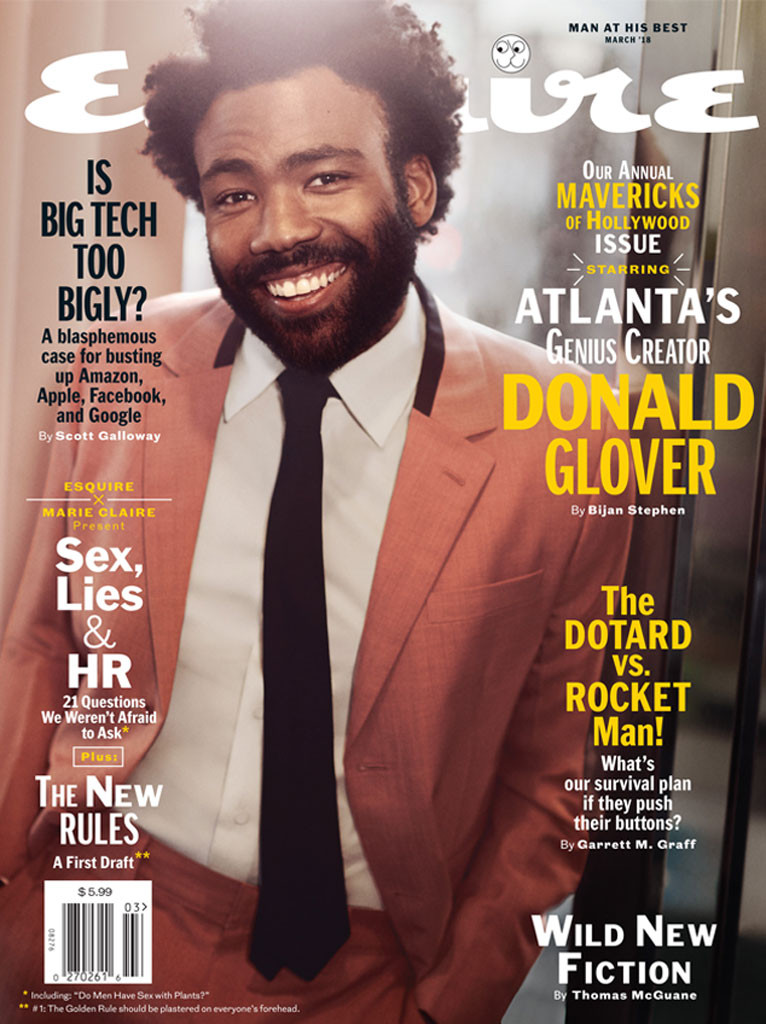 David Burton
Donald Glover is a pretty big deal, and he knows it.
The Atlanta actor and Grammy-winning performs draws similarities between his own path to stardom with that of Tupac's, widely considered one of the greatest rappers of all time, in a new interview with Esquire magazine.
Like Tupac, Glover has successfully transitioned his career from television to music and now film, thanks to starring roles in upcoming blockbusters like the Lion King remake and Solo: A Star Wars Story. The 34-year-old also shared a similar childhood experience to the late MC, who was fatally shot in 1996.
"I know everybody likens themselves to Tupac a lot," Glover explained. "I am the new Tupac in a strange way. I grew up similar. I didn't have a mom in the Black Panthers, but my parents were very pro-black. Also, my mom made me go to performing arts high school. She was like, 'That's where you need to be.'"