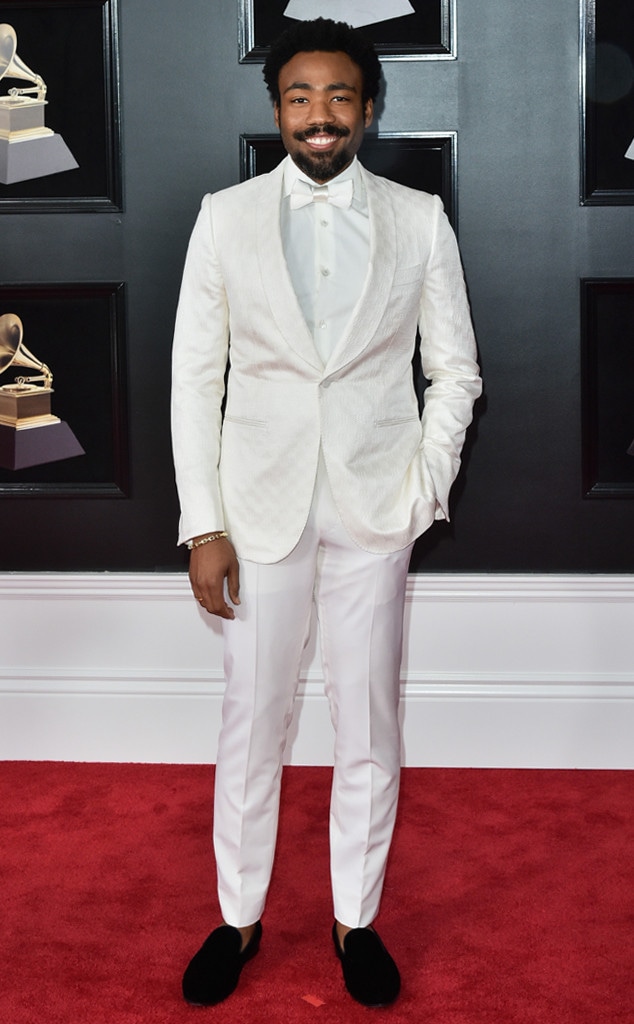 Andrew H. Walker/REX/Shutterstock
Despite being announced as Childish Gambino ahead of his performance at the 2018 Grammy Awards last night, Donald Glover is still planning to retire his stage name. 
The actor and musician chatted about his moniker backstage after his soulful Grammys performance and confirmed he won't be going by Childish Gambino for much longer.
"I stand by that," Glover, 34, said of his name change. "I'm making another project right now. I like endings. I think they are important to progress."
He also discussed his moving performance of "Terrified" from his Grammy-nominated album Awaken My Love.
"We made something that felt good," Glover said. "It's nice just to be part of a moment culturally."
The performance was, in fact, pretty legendary.
He was joined on-stage by JD McCrary, who will be voicing young Simba with Glover voicing adult Simba in the upcoming, highly-anticipated Lion King remake.
Host James Corden perfectly summed up what everyone was feeling following their performance: "If he wasn't so talented, lovable and damn charismatic, you'd find him really annoying." 
LOL!