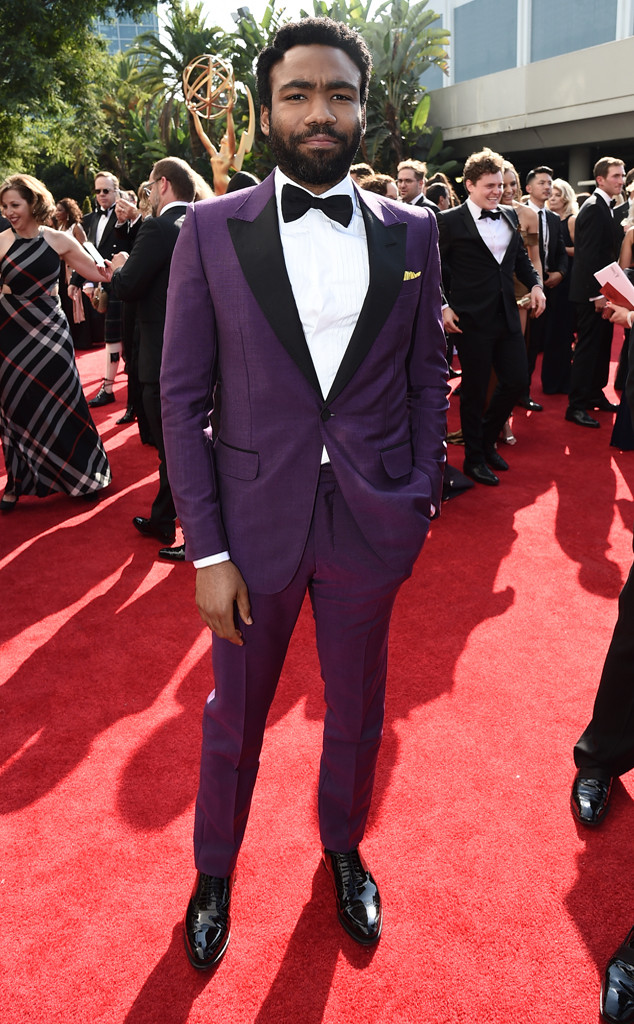 Dan Steinberg/Invision for the Television Academy/AP Images
Donald Glover's 2018 is off to a pretty great start.
The Atlanta star and girlfriend Michelle recently welcomed their second child together, E! News has learned. He confirmed the exciting news at FX's TCA, and when asked how fatherhood has changed him said, "It hasn't. I think my partner, she takes all the hard stuff to be honest. That's not even bulls--t... I haven't really had to change anything."
Glover told Entertainment Tonight, who was first to report the news, "[Michelle's] great. She's good. Baby's born, so she's happier now."
Glover, who also raps under the pseudonym Childish Gambino, let it slip at the 2017 Emmys that his longtime partner was pregnant with baby No. 2.
"I want to thank Michelle, my partner, you love me even with how crazy I get," he said while accepting the Outstanding Lead Actor in a Comedy Series award. "I want to thank my baby, my son, for just being the joy in my life. I want to thank my unborn son, we're listening to Stevie tonight."
In 2016, E! News confirmed that the couple had welcomed a son named Legend.