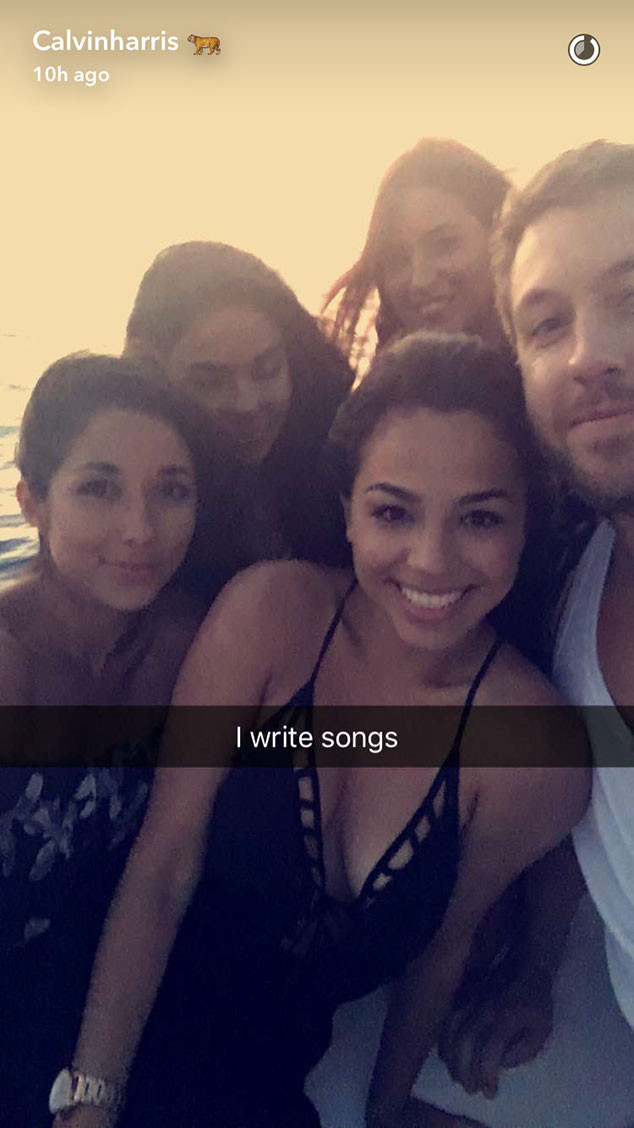 Snapchat
While Taylor Swift has been busy in the eternal city, her ex Calvin Harris has been taking in a different set of sights.
As the "Shake It Off" songstress enjoyed the sweeping ancient views of Rome alongside her new beau Tom Hiddleston, the Scottish DJ hit the waves on a yacht in the middle of Cabo San Lucas in Mexico.
Accompanied by guy pals and surrounded by a bevy of smiling women, the music producer appeared at ease in his picturesque surroundings. He ended the night with a motivational speech dedicated to anyone watching. "This morning when you wake up I want you to think about how you can go all the way," he said behind the camera as he videotaped the ceiling.
In regard to the unidentified women, the only explanation Harris could offer was a photo on his Snapchat, cryptically captioned, "I write songs." Just three months ago, Harris was soaking in the sun with his ex-girlfriend on a tropical getaway together on the heels of their 1-year anniversary. However, unbeknownst to admiring fans, those days would soon come to an end as the couple surprisingly split in late May.