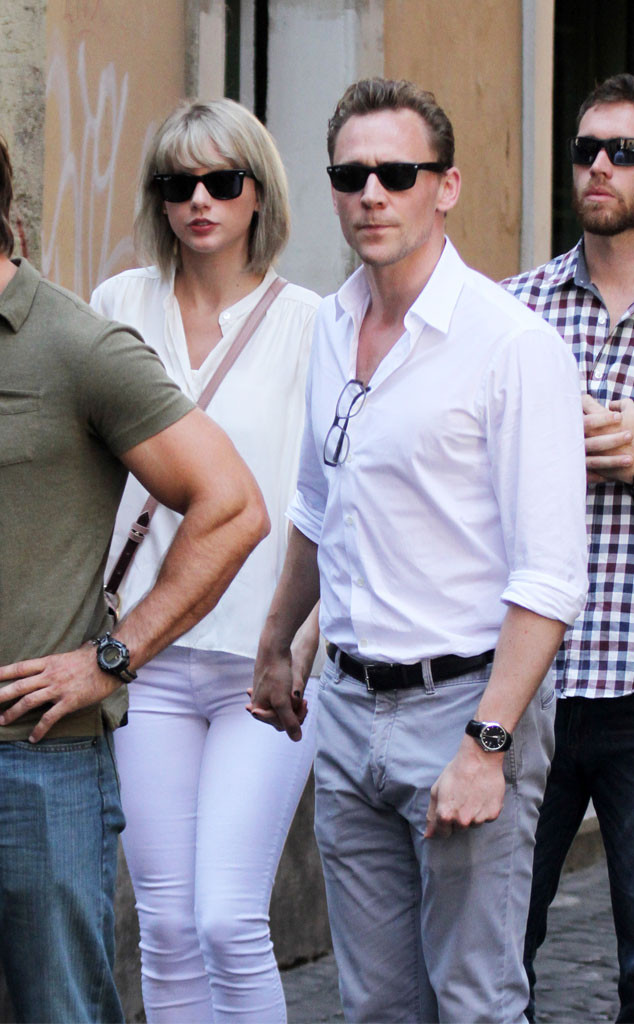 INFphoto.com
By now we know Taylor Swift and Tom Hiddleston have made their way from the English countryside to Rome, where they have been taking in the sights, strolling hand-in-hand and undoubtedly have continued their European PDA tour.
There's no denying the swiftness (pun intended) of this relationship, as a source previously told E! News that she has already "texted her close friends and said, 'I think I am in love and I never felt this way before!'" Perhaps it's the European winds or Roman sun, but something about this trip to Rome has this romance heating up.
So, what is it that they're up to in Italy? Here is everything we know about their trip:
After taking a private jet to Rome, Taylor and Tom were whisked away to the Hotel de Roussie in the central area of the city where they're staying in the penthouse. Upon arriving, the couple ventured out to the Coliseum, where they were spotted "cuddling and kissing while soaking in the history pertaining to the ancient Roman monument," a source tells us. Their private tour lasted about 45 minutes.