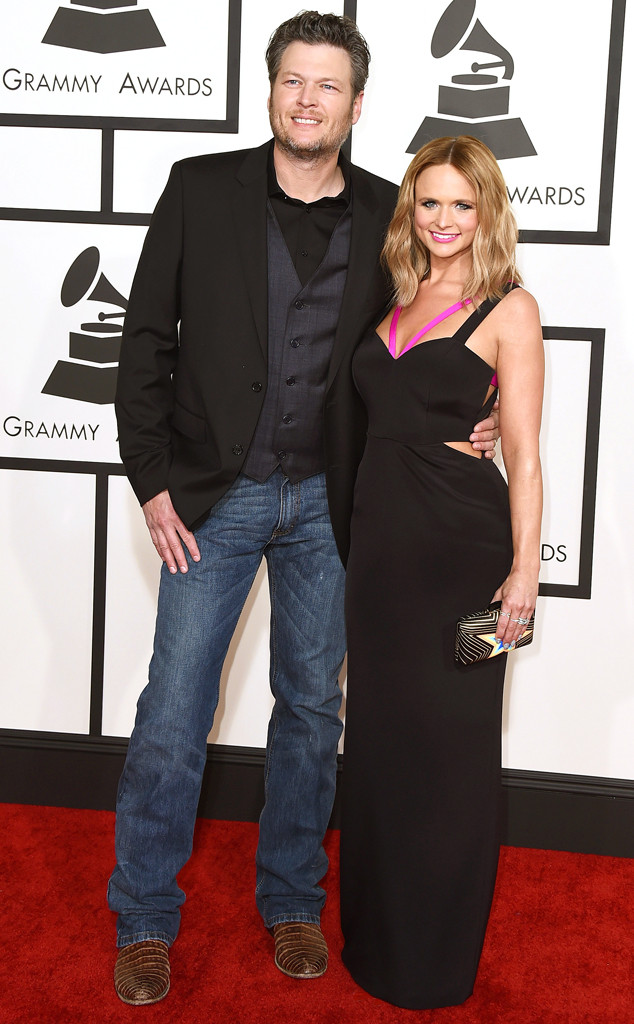 Jordan Strauss/Invision/AP
Although Blake Shelton and Miranda Lambert released a joint statement announcing their divorce, The Voice judge has remained silent on social media...until now.
Shelton turned to Twitter to break his silence, and while he doesn't have a lot to say per se, his 140 character and fewer message is packed with meaning....or is it?! "Just got off the treadmill. This calls for a drink. Bitch...," he tweeted Tuesday afternoon, and when a fan tweeted back saying she couldn't imagine him on a treadmill, Shelton quipped, "It looked like one of those messin' with Sasquatch commercials..."
On the one hand, he's keep up with his fitness. On the other, it seems he's turning to the bottle to handle all that is happening. His banner still remains Lambert's Marie Claire January 2015 cover.
Although they announced their split Monday, the couple has already hashed everything out in terms of their divorce settlement because their pre-nup was very cut and dry.