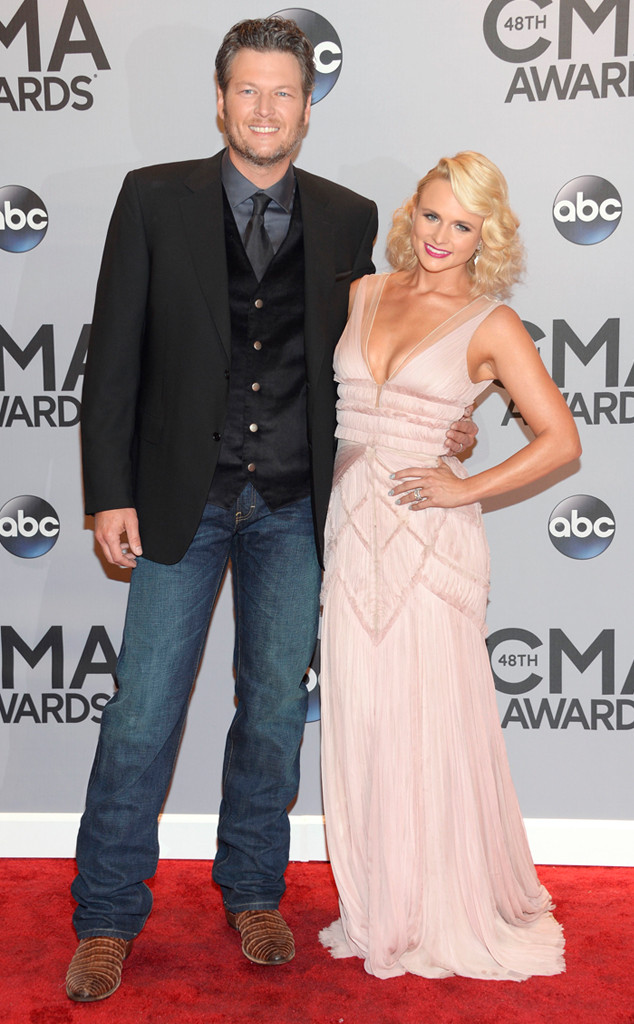 Evan Agostini/Invision/AP
It may seem like Miranda Lambert and Blake Shelton's split is happening all so suddenly, but considering the two had a pre-nup, their divorce settlement is relatively cut and dry.
E! News has learned that the country power (former) couple has already decided upon the division of their assets—ranging from their beloved pets to their multiple private properties around the country.
Lambert is said to be keeping their home in Nashville, while Shelton will keep the duo's sprawling Oklahoma ranch.
The blonde crooner will get to keep her rescue pooches Jessie and Waylon, while The Voice star will have the duo's other four-legged friend, Delilah.
Additionally, the exes will be splitting up their horses between them. Us Weekly was the first to report the division of assets.
Neither Shelton nor Lambert have spoken about their breakup since releasing  the following joint statement:
"We are real people, with real lives, with real families, friends and colleagues. Therefore, we kindly ask for privacy and compassion concerning this very personal matter."
Carson Daly, however, opened up about his Voice co-star on the Today show earlier this morning, saying, "I obviously have a close connection with Blake...Sad times. Yesterday what was really sad about this is the idea of love and marriage seems to be a dying art for a lot of people [because] people were so saddened by that news."
(E! and NBC are both part of the same NBCUniversal family.)