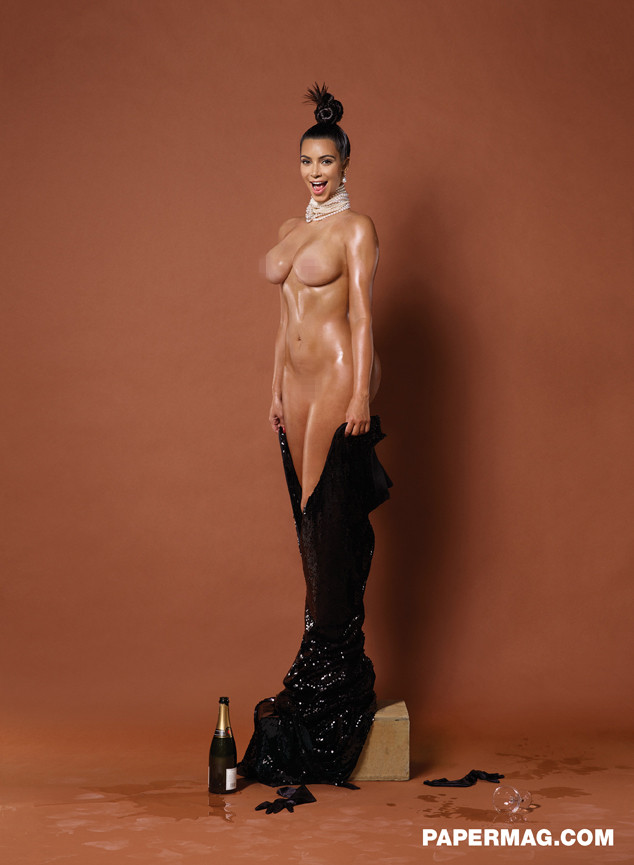 Jean-Paul Goude/Paper Magazine
The Internet was greeted with the shocking photo of Kim Kardashian's completely naked body yesterday (it was all out there, y'all), and numerous thoughts instantly ran through the minds of anyone who saw the pics—Is this real? Why is she naked? What's going on? But seriously, is this real? OMG, it's real...are just a few examples.
Another common question regarding her racy photo shoot: Just how much did Paper magazine pay her to go full-frontal for the issue? And the answer to that interesting little tidbit will surely surprise you.
Many may assume that the mag forked over a huge chunk of cash to get the Internet-breaking snapshot (understandbly so), but E! News learns that's not the case. Whatever figure you're guessing in your head is probably not correct.