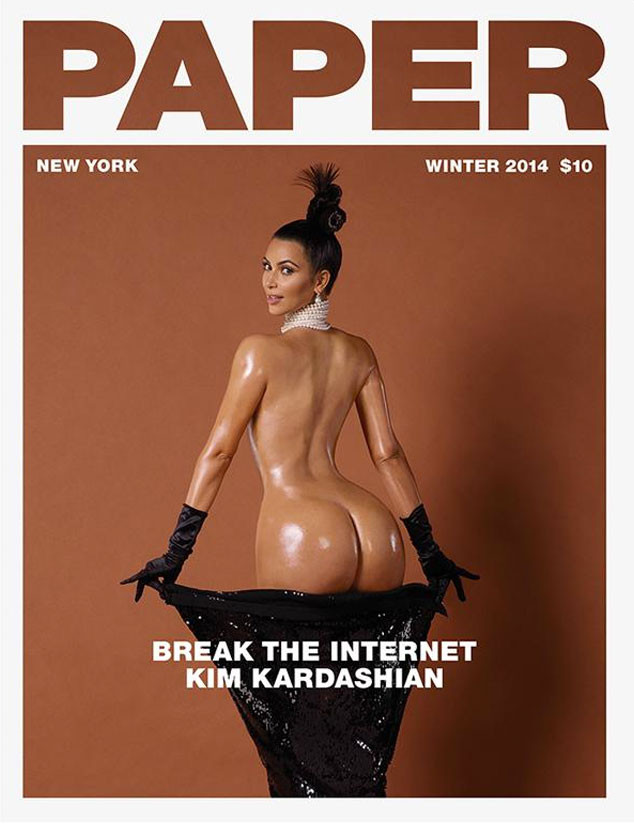 Paper Magazine, Twitter
We have all the exclusive behind-the-scenes details on Kim Kardashian's naked cover photo shoot for Paper magazine!
Believe it or not, the super-sexy, Internet-breaking booty pic wasn't planned. Instead, it was an impromptu decision made by both Kim and photographer Jean-Paul Goude.
"Kim went into the shoot with just the one cover image in mind: the champagne pic, because Jean-Paul Goude wanted to recreate his pic he took 30 years ago. That was it," a source tells E! News exclusively of the shoot, which took place back in September during Paris Fashion Week Spring 2015. "But Jean-Paul and Kim hit it off and they asked everyone to leave and they both got creative. No publicist, no magazine execs."