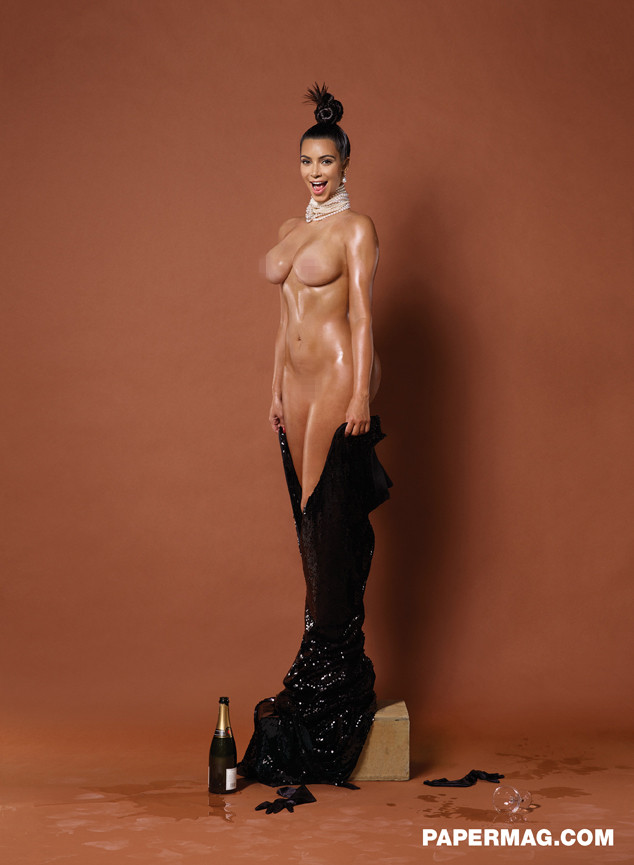 Jean-Paul Goude/Paper Magazine
Kim Kardashian's bare butt was so yesterday.
As many continue to be in awe of Paper magazine's cover revealing the brunette beauty's naked booty, the mag reveals that there is much, much more to look forward to in their upcoming Winter issue—like Kim's entirely naked body! (Naya Rivera may have something to say about this.)
Seriously, you guys. This is not a drill.
Paper tweeted another photo from their spread with Kanye West's ladylove but this time, Kim is showing off everything (except her butt, funny enough). With all of her naughty parts exposed, the mag tweets, "We know you came for the article. cc @KimKardashian https://bit.ly/1unICFv #BreakTheInternet."