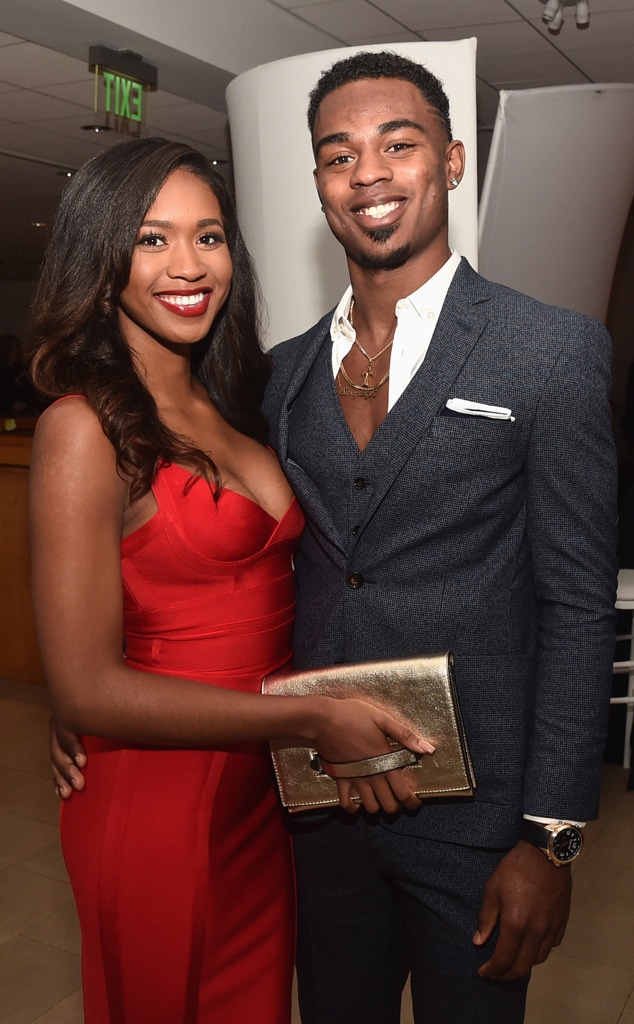 Getty Images
First comes Big Brother, then comes marriage, then comes The Challenge: Total Madness.
Tonight's the night where MTV's hit reality show kicks off a brand-new season. And while viewers will see plenty of veterans like Johnny "Bananas" Devenanzio, Chris "CT" Tamburello and Aneese Ferreira, there will also be plenty of rookies. Two of those fresh faces rolling up their sleeves are Big Brother alums Chris "Swaggy C" Williams and Bayleigh Dayton.
"The Challenge was 100% harder but Big Brother has a more cool, gentle friendly kind of competition so no matter what size, strength, body size—you could compete and win," Swaggy C shared with E! News exclusively. "But with The Challenge, you really gotta be a certain stature and of a certain type of build and mental toughness to win the challenges. They're not a game, they're serious." 
For those who think Big Brother contestants including Kaycee Clark and Faysal "Fessy" Shafaat will come together for an epic alliance, don't hold your breath. In the shocking trailer, altercations are everywhere and involve some unexpected players.
"You have to wait to see, but the main thing is that we didn't always get along on Big Brother so I am not too sure why they think we would get along on The Challenge," Swaggy C teased.
Ultimately, the reality star and Bayleigh have each other's backs and had no apprehension joining the show as a united couple. 
"I think we compliment each other. The only thing for me I would say was hard was…people make assumptions about you emotionally when you have your partner there. Making assumptions emotionally about anyone is never really a great thing," Bayleigh explained.
Outside of the show, the couple is stronger than ever. After meeting inside the Big Brother house, Swaggy C proposed to Bayleigh on finale night. They were married five months later.
Watch:
Jade Catta-Preta Picks Dream Reality TV Guests for "The Soup"
Their official cruise wedding ceremony was scheduled to set sail this summer, but was put on hold because of the Coronavirus.
"I trust God's timing so I would rather wait," Bayleigh shared. "Chris' mom had breast cancer and my mom has lupus so I would rather completely cancel or postpone then them get sick from Corona. So for me, it's not that important. I'd rather have my family safe but we will figure everything out. We're happy together."
So how are other Big Brother couples doing today? Take a look at our gallery below. And don't forget to watch Swaggy C and Bayleigh tonight at 8 p.m. only on MTV.
The Challenge: Total Madness airs Wednesday nights at 8 p.m. only on MTV.