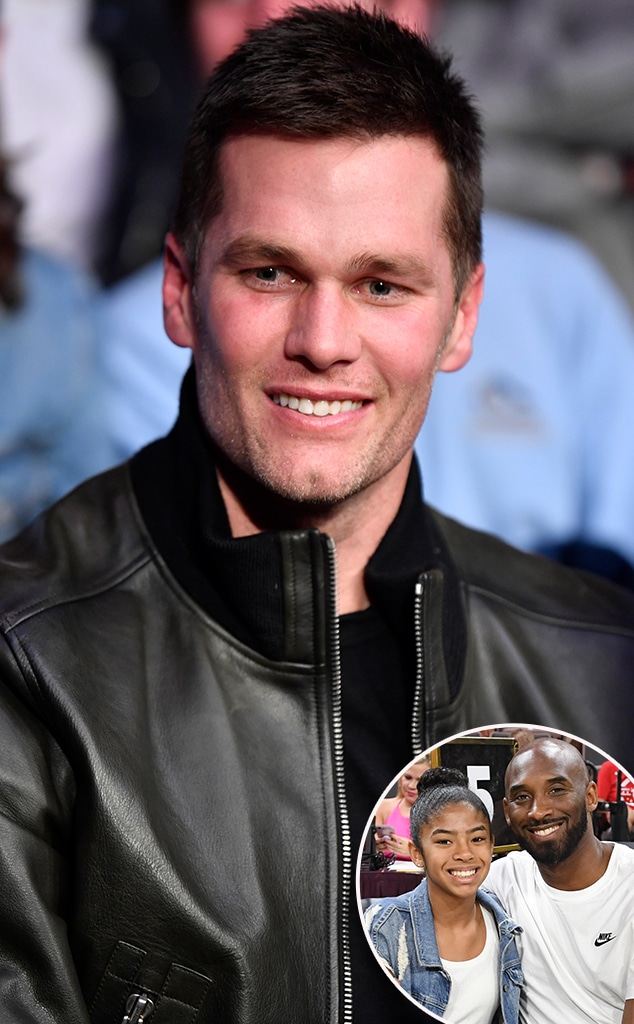 Jeff Bottari/Zuffa LLC via Getty Images, Ethan Miller/Getty Images
Tom Brady is honoring Kobe Bryant.
On Tuesday, the New England Patriots quarterback shared a moving tribute to the late basketball legend and his daughter Gianna "Gigi" Bryant on Instagram following Monday's memorial for the fallen athletes. In addition to sharing a sweet photo of the father-daughter duo, Brady penned an emotional message where he reflected on the legacy Bryant left behind.
"I have been deeply affected by the passing of Kobe, Gigi and the others in that tragic flight weeks ago," his post began. "Since then, I've witnessed the well deserved outpouring of love and support for the families that had so much left to give, and it's helped me reflect and gain perspective. I know that love peace and joy will always ensure. And in this tragedy, I have learned so much."
As he continued, Brady acknowledged how Bryant's highly-celebrated Mamba mentality transcended beyond the basketball court, noting that the Los Angeles Lakers legend channeled the same unwavering spirit and determination in his everyday life as well.
"In his second chapter, you saw even more," the father of three wrote. "You saw his excitement for life, and for achieving in areas only he thought possible. He became more of an entrepreneur, media mogul, father, husband and mentor among other roles. And he didn't stop with himself."
"Kobe didn't care whether you were a man or a woman, boy or girl, black or white, rich or poor, ordinary or extraordinary, he wanted to help you become the best you could be," Brady continued. "His mere presence had an effect on everybody he was around. He had the energy to recognize in others what they could not recognize in themselves."
He added, "I think that's why I will miss him the most. Because we all know the world needs more of that leadership and positivity."
Concluding the heartfelt post on an uplifting note, the NFL star encouraged his fans to follow in Bryant's footsteps and continue to "do the work that is still here to be done," "fight and break the norms with love and joy and inspiration" and "discard fear, and double, and hate" as he did.
"Decide to make the change in yourself. If there is anything I have learned and been inspired by through this tragic event, it is this, SEIZE THE DAY. Thats what Kobe always did, and that's what he wanted for us too."