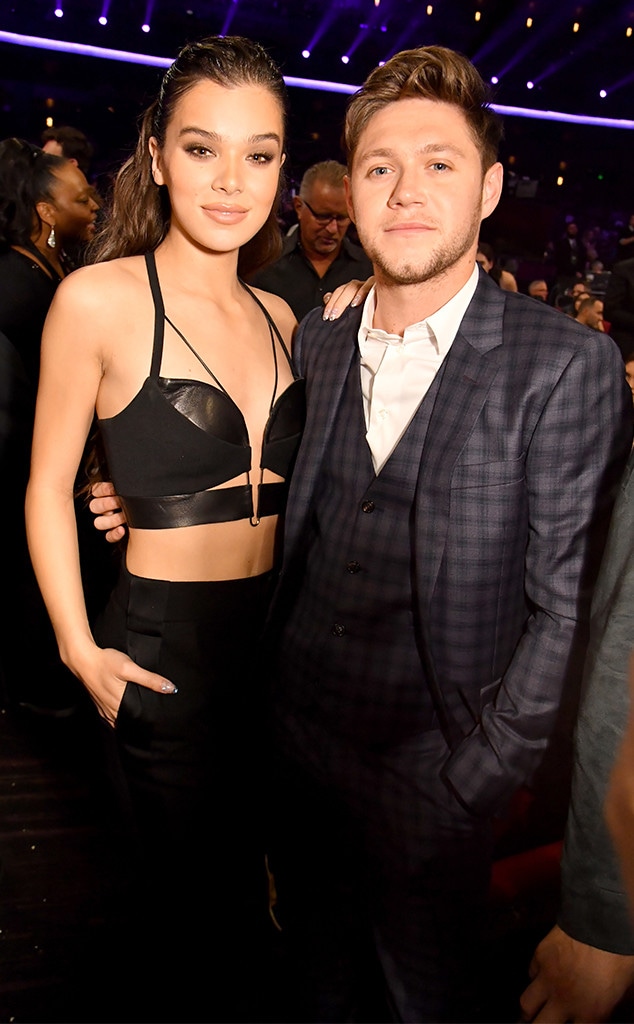 Jeff Kravitz/AMA2017/FilmMagic for dcp
Niall Horan's new music is all about a breakup, and apparently so is Hailee Steinfeld's.
Late Sunday night, the Dickinson actress revealed to her fans she's dropping a new single to start out the new year. The song is titled "Wrong Direction," according to her post—a title that has an easily drawn parallel to her One Direction ex-boyfriend.
News of Horan and Steinfeld's breakup came in December 2018. In the time since, Horan has released two breakup tracks: "Nice To Meet Ya" and "Put A Little Love On Me." He also confirmed to Jimmy Fallon on The Tonight Show that his sophomore solo album (slated for a February/March 2020 release) is all about his recent heartbreak. He didn't cite his breakup with Steinfeld as the sole inspiration, but fans interpreted his comments as such. And now, they're doing the same with Steinfeld's Instagram. 
Responding to the song's title, one user commented on Steinfeld's post, "Am I feeling the shade or what?"
Chimed in another, "Niall Horan is shook."
One fan went so far as to tease that Steinfeld could be making an even bolder choice with this song than expected. As they commented, "niall diss track?"
It's doubtful that she would go so far as to release a diss track about her ex, though.
In January 2019, the singer made a concerted effort to deny claims that she threw shade at the "Slow Hands" singer. The claims came after Steinfeld shared Julia Michaels' Instagram Story about dating narcissists to her own account. To shut down the theories that she was calling Horan a narcissist, the Pitch Perfect alum took to Twitter.
"No hidden messages my loves," she tweeted with a heart emoji. "Just reposted an interesting read that I'm sure some of y'all can relate to. Nothing but love!"
Watch:
Hailee Steinfeld Denies Throwing Shade at Ex Niall Horan
Now, the star is looking forward to a happy and successful 2020.
On her Instagram Story on Sunday, Steinfeld shared a photo of her sitting at a picturesque beach and wrote, "2019. Thankful for all the lessons, the love, the heartbreak, & the memories." The rest of her story then featured her favorite photos and videos from 2019, none of them including Horan (unsurprisingly).
Given Steinfeld's overall messages of positivity since her and Horan's split, it seems as if "Wrong Direction," out Jan. 1, will most likely be about her side of her heartbreak, just as Horan wrote about his.