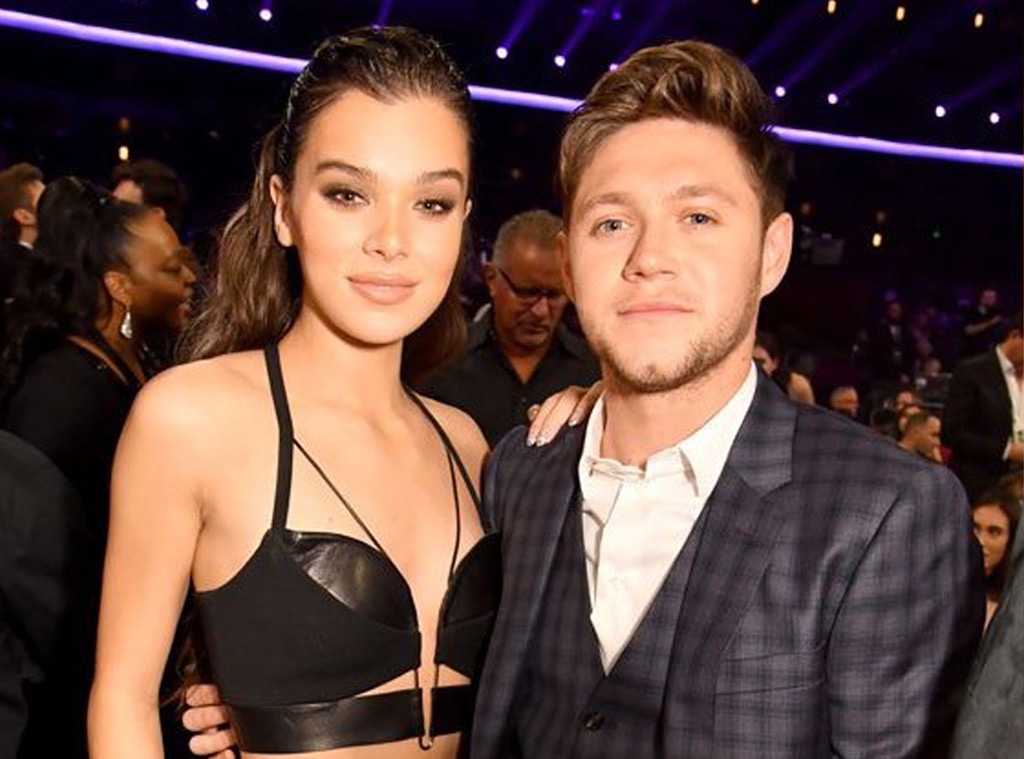 Jeff Kravitz/AMA2017/FilmMagic for dcp
You won't catch Niall Horan and Hailee Steinfeld kissing under the mistletoe this year.
For several weeks, fans had been speculating that the singer, 25, and the actress, 22, had quietly called it quits—fueled, in part, after she met up with her ex-boyfriend, Cameron Smoller. Multiple sources now tell E! News Horan and Steinfeld haven't been dating "for a few months."
"Hailee and Niall were going strong over the summer but split a few months ago and have been trying to keep it low-key," a source close to Steinfeld reveals. "Hailee realized she had a lot on her plate and her work schedule was insanely busy. She was gearing up for a huge press tour for her new movie," and she ultimately realized they "would be apart for mass amounts of time."
"They really tried to make it work," the source adds. "It definitely was 'young love.'"
E! News has reached out to Horan and Steinfeld's reps for comment.
Neither star has commented on their secret split via their social media accounts.
(Fans first caught wind of the "Slow Hands" singer and the Pitch Perfect actress' romance in February. A month later, a source described the couple's relationship to E! News as "casual.")
Steinfeld has been working the promotional circuit with John Cena for Paramount Pictures' Bumblebee, making stops in Berlin, L.A. and London ahead of the film's Dec. 21 release date. Horan, meanwhile, wrapped his Flicker World Tour in September and is working on new music.