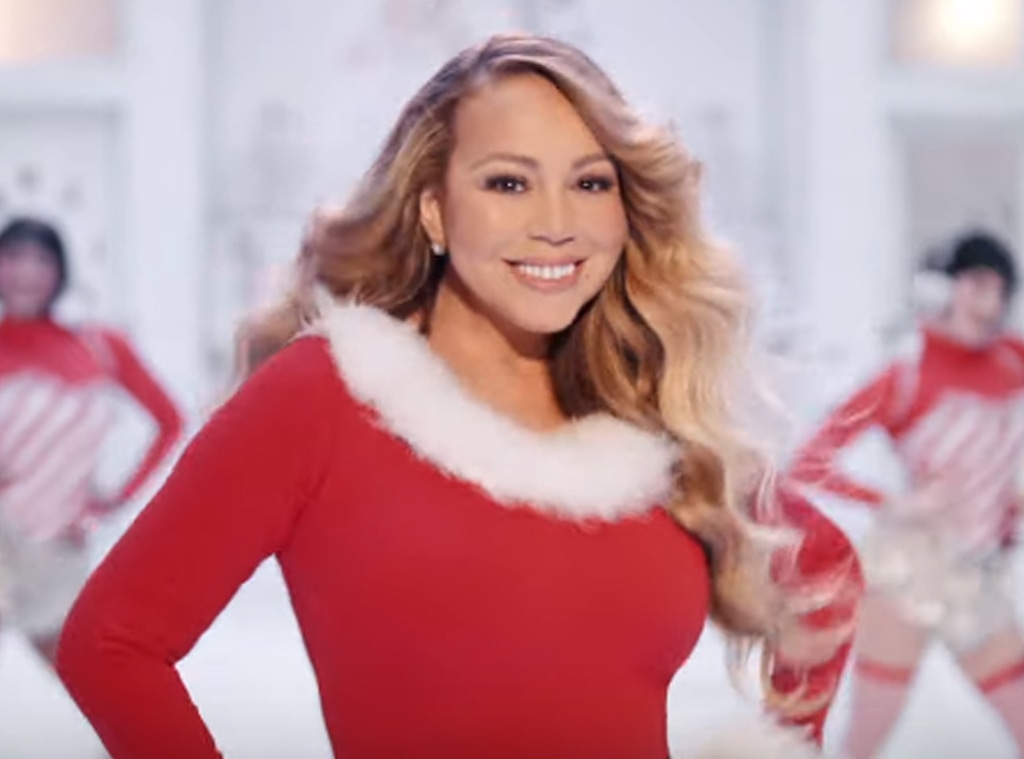 YouTube
Not in the holiday spirit yet? This will definitely help.
On Friday, Mariah Carey gave fans the ultimate holiday present with a new music video for her hit song "All I want for Christmas Is You." Honoring its milestone 25th anniversary with a revamped Make My Wish Come True Edition, the Grammy winner paid homage to the 1994 original track, while also adding some fun and festive surprises—including an adorable cameo by her 8-year-old twins Moroccan and Monroe, who she shares with ex Nick Cannon.
This time around, Mariah plays a department store mannequin that comes to life to spread holiday cheer. Dressed in a Santa-inspired red jumpsuit, she and her holiday pals take one lucky child on the Christmas adventure of a lifetime, starting with a visit to a magical snow-covered village. And just like us, the little girl adorably can't keep her chill as she witnesses Mariah perform the iconic song's first verse and the joyous Christmas fanfare.
Joined by an army of nutcrackers, Mimi undergoes a quick costume change to match their uniforms. But, in true Mariah fashion, her version is a lot more stylish.
For the big finale, the "Always Be My Baby" singer takes viewers inside her magical Christmas estate for an old Hollywood-style production, which of course, calls for a stunning sequined cocktail dress.
Twins Roc and Roe joined mom for the festive celebration and showed off their dancing skills alongside the video's holiday-themed cast. Like their famous mom, the duo also donned festive outfits. Roe wore a Santa Claus dress and for his part, Roc sported a red hoodie and jeans.
Despite being released nearly three decades ago, "All I Want for Christmas Is You" legacy still lives on. Back in November, the holiday tune broke three Guinness World Records, making Mariah the record holder for having the highest-charting holiday song on the Hot 100 by a solo artist, as well as the most streamed track on Spotify in 24 hours with over 10.8 million streams back in December 2018.
Not to mention, "All I Want For Christmas Is You" also broke the record for most weeks in the UK singles Top 10 chart for a Christmas song.
And recently, the song celebrated another major milestone. On Monday, it finally reached No. 1 on the Billboard Hot 100 chart after its 25-year release. This is the first time that a Christmas song has taken the top spot since "The Chipmunk Song" 60 years ago.
Taking to Instagram after learning the impressive news, Mariah wrote, "Never have I ever dreamt this would become my 19th #1 song. I'm so grateful to everyone who supported this song and especially my amazing fans thank you for 'making my wish come true' early!"