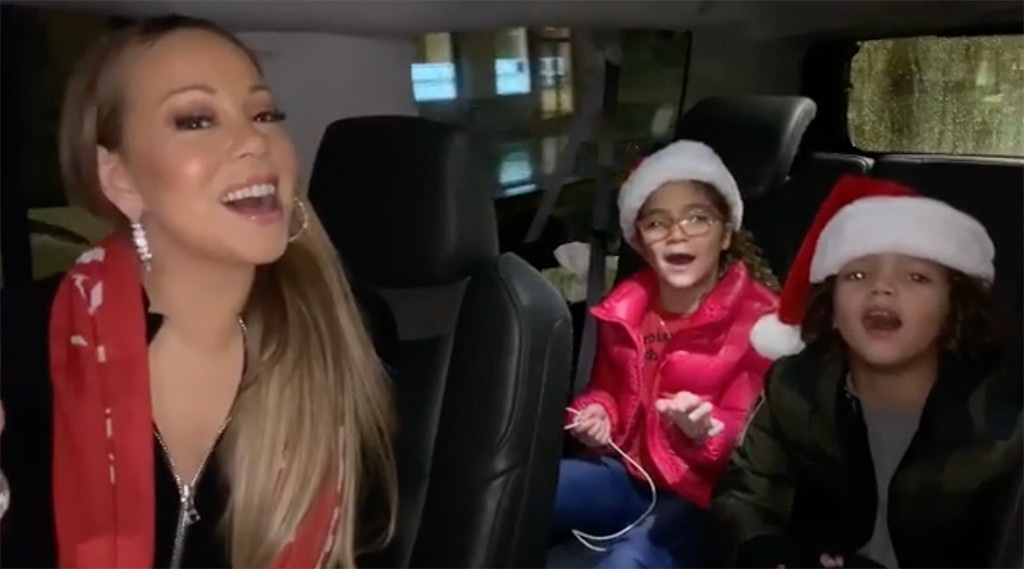 Instagram
It looks like Mariah Carey's kids have inherited her musical talent. 
The five-time Grammy winner took to Instagram on Wednesday to post a video of her belting out her hit "All I Want for Christmas Is You" with her two children, Moroccan and Monroe. It looks like her 7-year-old twins are quite the backup singers, too. 
"Roc & Roe have been practicing the background vocals to 'All I Want For Christmas Is You,'" Carey captioned the footage. "We're gonna take this one step at a time—we're very excited about it! It's our first video doing this! It's festive, Cmon!!"
The family also showed their holiday spirit with their attire. The kids wore matching Santa hats while Carey donned a bright red scarf. 
This wasn't the first time Carey has given her fans a sneak peek of her children's talent. Last year, the superstar invited her daughter onto the stage to help her sing "Always Be My Baby."
In fact, Carey revealed she had actually recorded a song with her kids during her guest appearance on Jimmy Kimmel Live!. However, she said she wanted to talk it over with their father, Nick Cannon, before deciding whether to release it.
"They're definitely talented," she said at the time.
Hopefully, we'll get to hear more from these young stars!