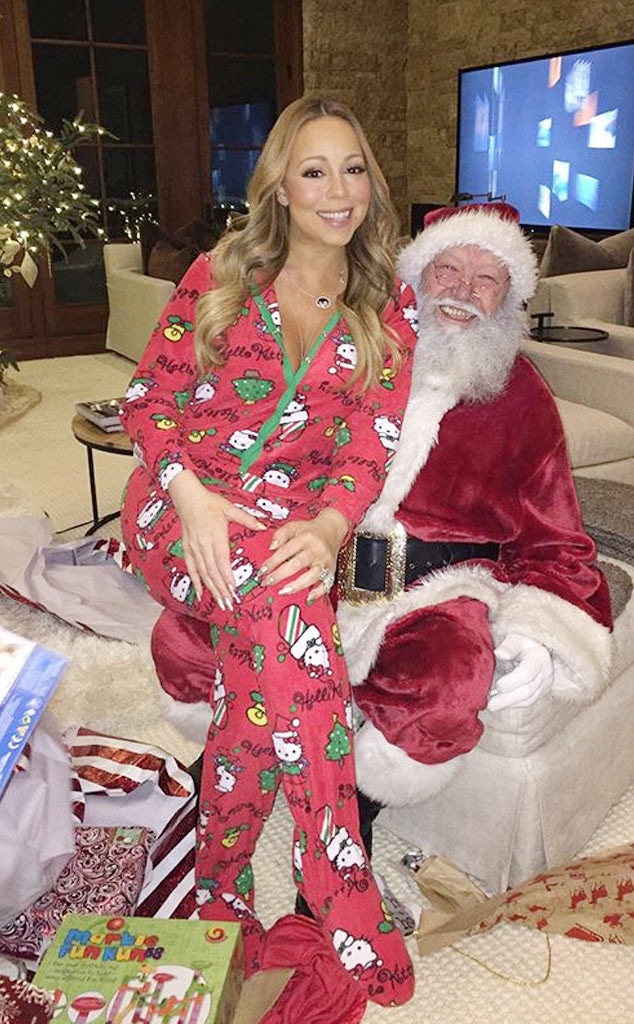 Instagram
Mariah Carey knows how to have a holly, jolly Christmas.
In fact, the music superstar is aware that she may go a bit over the top every holiday season. But when covering the December issue of Cosmopolitan U.K., the Grammy winner decided to give fans an inside look into her traditions that are nothing short of fabulous, darling!
"I think everybody should spend Christmas with me because it's a great experience," she shared with the publication. "When I get off the plane, our drivers have All I Want For Christmas... playing, we have hot cocoa and some butterscotch schnapps. Then we'll go through the woods on a two-horse open sleigh with blankets and real reindeer."
Mariah continued, "It's freezing cold but it's beautiful and you're looking at the stars. It's an incredible moment I love every year."
As for where Mariah likes to celebrate with her twins, Aspen is the lucky city.
While some of these traditions may be a bit unrealistic for the majority of Americans, Mariah also partakes in a few traditional activities.
"[We play] taboo every year. Now sometimes, just to get the kids involved in writing and stuff, we'll do Head's Up, which is pretty much like Taboo," she explained. "I'm pretty competitive."
While everything is merry and bright these days, Mariah was the first to admit that Christmas wasn't always a jolly time.
As she continues to celebrate the 25th anniversary of All I Want For Christmas Is You, Mariah looked back on her childhood holidays that weren't at all perfect.
"Growing up I had a very dysfunctional family. I always wanted to have a really good time at Christmas and they would ruin it, so I vowed in my own life I would make sure every Christmas was great," she shared. "I want to make it magical for my kids. You know, I think it's this kind of childlike love of Christmas that saved me. I go through so much all year long just to have a great Christmas."
Nowadays, Mariah says she has a 19-foot tree in the living room along with a few other smaller trees. Christmas morning includes eggnog, pajamas or onesies and of course lots of gifts.
"For me, just the kids' love is all I really need. They make me things and I save everything," Mariah explained. "But that doesn't mean I don't want things bought from the shop. I love that, too."
For Mariah's full interview on all things Christmas, pick up the December issue of Cosmopolitan UK on sale now.