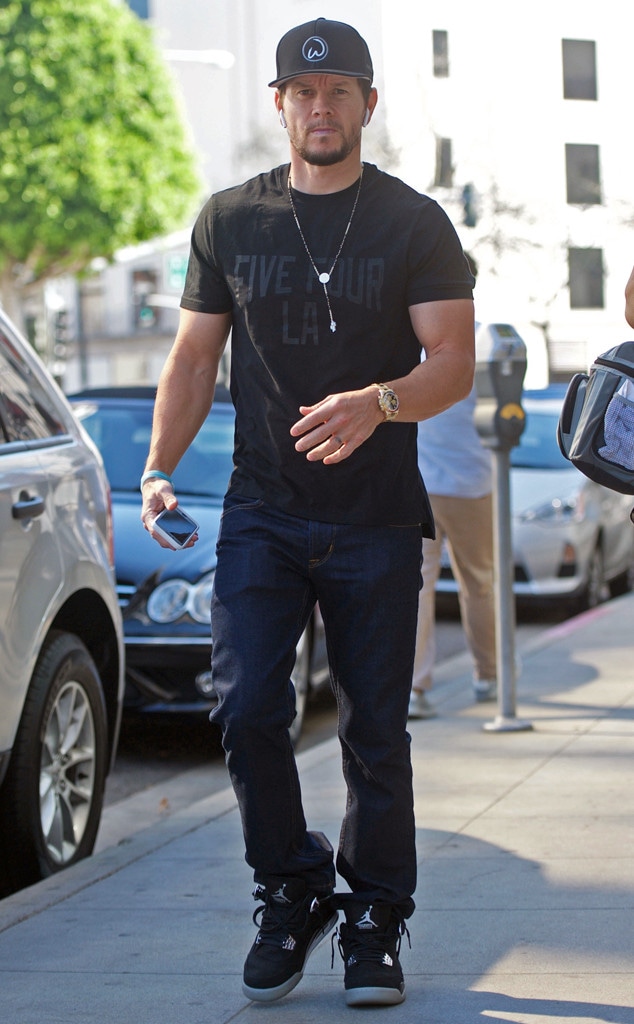 Picture Perfect Press/SPLASH
'Tis the season to get in great shape! 
Mark Wahlberg has done it again! It seems impossible that Mark's body could get any more ripped or fit than its been in previous years and films, but once again the action star has proved us wrong. Mark revealed his shocking six-month transformation on his Instagram, and let's just say, Christmas came very early this year. 
"Six months of performance inspired nutrition Aquahydrate And F45 training!!" Mark captioned a shirtless picture of himself flexing his massive muscles. "Clean eating. Inspired to be better team training / life changing." The man is practically a machine, but who you can't stay mad at him. 
Mark has always been known for his insane work ethic and his amazing commitment to physical fitness and living an a well-balanced life. Who can forget the impressive list he released in 2018 of his intense daily routine.
A routine which included waking up at 2:30 a.m. and fitting in two workouts, a cryo chamber recovery, and time with his family, all before hitting the sheets at 7:30 p.m. The actor is very disciplined when it comes to his lifestyle choices, and treats his fans to loads of content about it. 
He's not the only celeb getting in shape for the holidays. Silicon Valley actor Kumail Nanjiani recently broke the internet when his Instagram picture of his recent body transformation went viral. 
"I found out a year ago I was going to be in Marvel's Eternals and decided I wanted to transform how I looked," he shared about his transformation process. "I would not have been able to do this if I didn't have a full year with the best trainers and nutritionists paid for by the biggest studio in the world. I'm glad I look like this, but I also understand why I never did before. It would have been impossible without these resources and time."