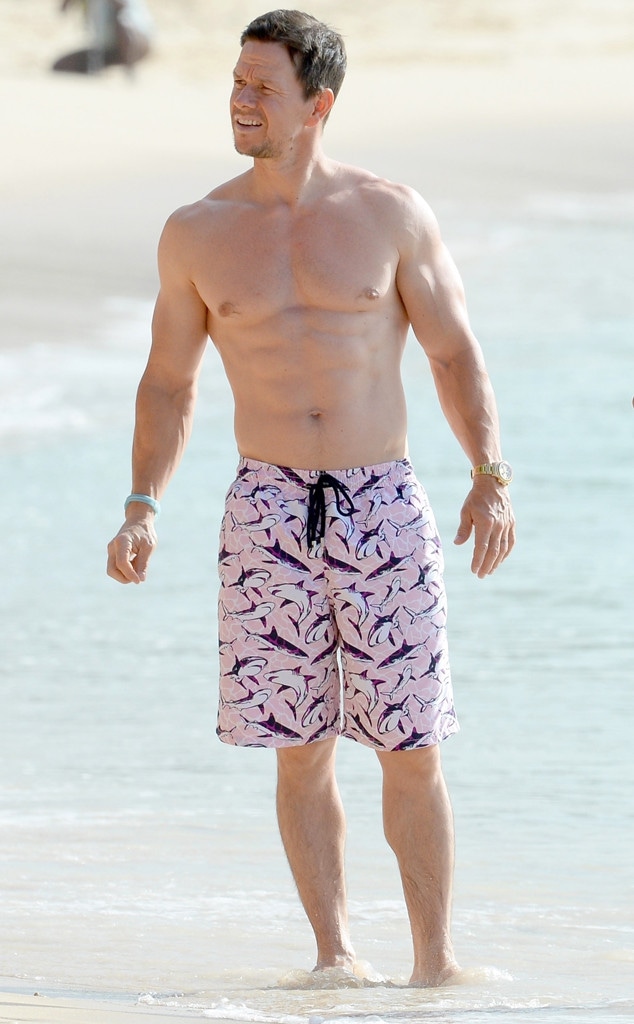 BACKGRID
Want to get Mark Wahlberg's famous abs? Prepared to hit the gym not once but twice a day and also, you'd best better be a morning person. A really early morning person.
The 47-year-old actor frequently posts workout videos on Instagram, telling his fans, "We aspire to be better." Earlier this week he posted what he called his typical daily schedule, which includes a 2:30 a.m. wake-up call, allocated prayer and family time and cyrotherapy. And no, there's no scheduled time for "scrolling down Instagram."
The schedule is as follows, according to Page Six:
2:30 am wake up
2:45 a.m. prayer time
3:15 a.m. breakfast
3:40 - 5:15 a.m. workout
5:30 a.m. post-workout meal
6:00 a.m. shower
7:30 a.m. golf
8:00 a.m. snack
9:30 cyro chamber recovery
10:30 a.m. snack
11:00 family time / meetings / work calls
1:00 p.m. lunch
2:00 p.m. meetings / work calls
3:00 p.m. pick up kids @ school
3:30 p.m. snack
4:00 p.m. workout #2
5:00 p.m. shower
5:30 p.m. dinner / family time
7:30 p.m. bedtime
In late July, Wahlberg, 47, began a 47-day workout challenge that would begin at 4 a.m., with the help of personal trainers, a chef and a doctor, to prepared for his newest movie.
Earlier this month, Wahlberg wished a happy Labor Day to his fans, saying, "To everybody putting in the work, whether it's in the gym, in the office, in school, providing for your family, putting in that work, you always feel good, you know? A sense of accomplishment, proud of you, we keep up the good work, we always aspire to be better."