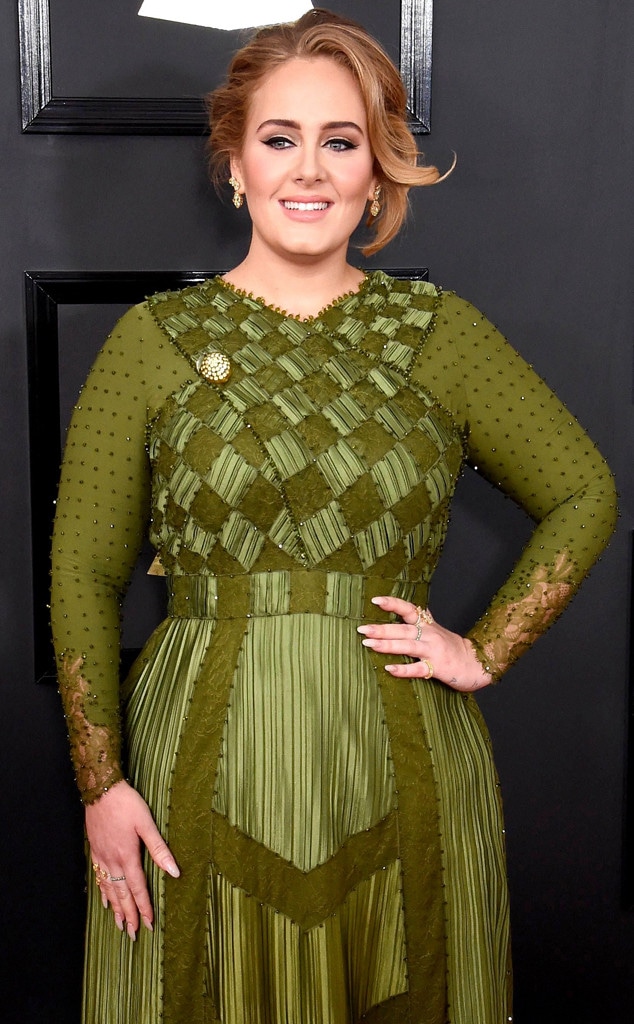 Jim Smeal/Shutterstock
Hello from the other side!
On Tuesday, Adele returned to Twitter to give her millions of followers an important reminder: To register to vote!
Addressing her fellow U.K. voters, the "Hello" singer wrote, "Don't forget to Register to Vote before midnight tonight U.K." She even shared a voter's registration link to ensure that everyone's voice will be heard in the 2019 United Kingdom General Election, which takes place on December 12.
This friendly reminder marks Adele's first tweet of 2019. Her last message into the Twitterverse was on December 13, 2018 to spread awareness for Grenfell United, a campaign created to provide aid and resources to the victims of the 2017 Grenfell Tower Fire. "FOREVER IN OUR HEARTS – NEVER FORGET GRENFELL," she wrote.
Prior to that tweet, she gave her pal Drake a shout-out after catching one of his Los Angeles shows from his 2018 The Aubrey & The Three Migos Tour.
"Oiii Champagne Papi blew my mind tonight!" she tweeted. "Best production I've ever seen hands down and way up there with one of my favorite shows of all time. Huge love."
While Twitter might not be Adele's favorite social media these days, the "Rolling In The Deep" singer has been keeping fans up-to-date via Instagram instead. Back in May, she shared a candid post about turning 31 and how she was eager to put the past year behind her. One month prior, it was revealed that Adele and her husband Simon Konecki had split. She officially filed for divorce in April. 
"This is 31...thank fucking god," she wrote. "30 tried me so hard but I'm owning it and trying my hardest to lean in to it all. No matter how long we're here for life is constant and complicated at times. I've changed drastically in the last couple years and I'm still changing and that's okay. 31 is going to be a big ol' year and I'm going to spend it all on myself."
Watch:
Drake & Adele: An Unexpected Friendship
Further proving that 31 will be her year of self-care, Adele posted a picture of herself from Drake's birthday party in October, telling her fans that she's traded her tears for sweat.
"I used to cry but now I sweat [laughing emoji]," Adele captioned the picture. "Happy birthday to one of the kindest and funniest people I've met @champagnepapi [rose emoji]."
Now, all we need is some new music!