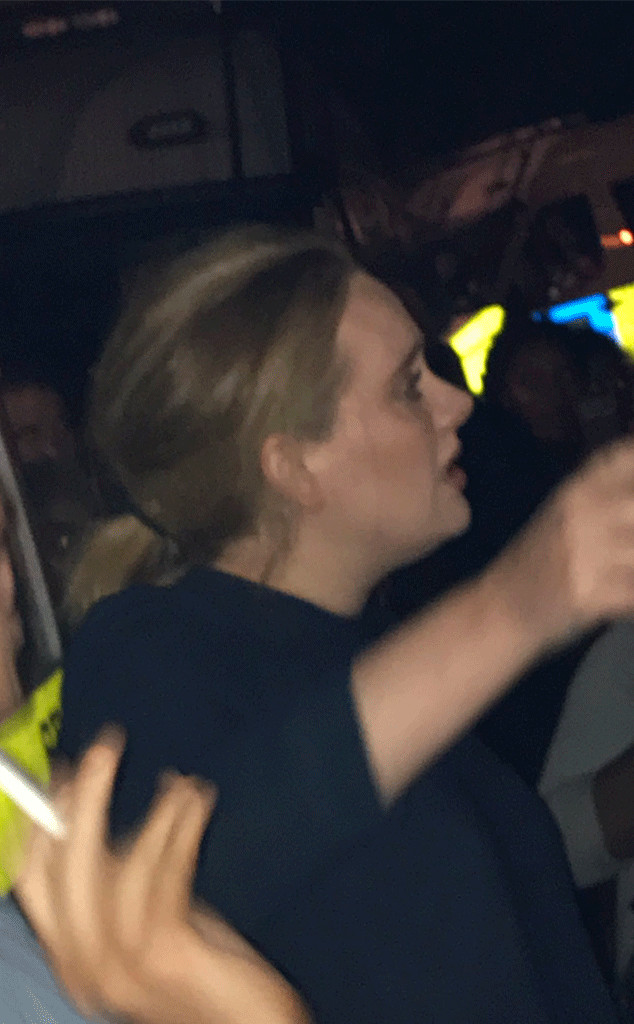 Twitter/@FourMee
Adele is showing her support for everyone affected by the deadly fire at London's Grenfell Tower.
After an overnight fire killed at least 12 people and injured more than 70 others, the Grammy winner decided to pay her respects by visiting the scene.
According to social media users, the "Hello" singer and husband Simon Konecki were spotted near the incident.
Fan sites also reported Adele asking if anyone needed help in between hugging fans and strangers.
Earlier in the week, Rita Ora also expressed her condolences for those affected in a message on Twitter.