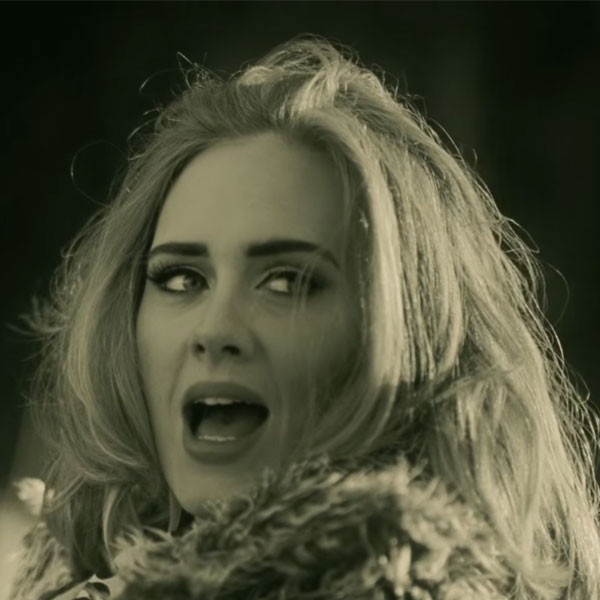 YouTube
Adele has only dropped one song so far from her new album, 25, and we are all still dealing with it.
With the parodies and emotional reactions come the soaring YouTube covers, paying homage to her latest heartbreaking ballad "Hello."
It takes a brave soul to try and match the Grammy Award-winning singer, but we have found some musicians who do an amazing job at capturing the beauty of her new song—including a few super-unique takes we couldn't help but share.
These are the "Hello" covers on YouTube that we just can't stop watching.
1. This South Korean high school student:
2. This ASL interpretation:
4. A cover from R&B singer Joe Thomas:
5. This violin loop cover from Bryson Andres:
6. This duet from the JRodTwins, Jason and Justin:
7. William Singe's piano cover:
8. This rock cover from Bradlee:
9. This jazzy Mbandi instrumental cover, featuring African vocal harmonies:
10. A soulful cover from Rhyon & Major:
11. This intense metal cover from Pene Corrida:
12. These three-person harmonies from Castro:
13. This Spanish version from Twin Melody:
14. Matt Palmer's R&B/pop cover:
15. Social Repose's acapella loop:
16. This acoustic, folksy cover from Meghan Tonjes:
17. DNCE's Halloween cover, featuring Joe Jonas:
18. A reggae cover on the ukulele from Peddo Brian:
19. This version from singer/songwriter Leroy Sanchez:
20. This choreographed dance cover from Thomas Bimai, featuring Sandralalaina:
Adele's third studio album, 25, will be released Nov. 20.
As we wait for even more new music from Adele, watch the video below to find out who inspired the singer to return to the studio.