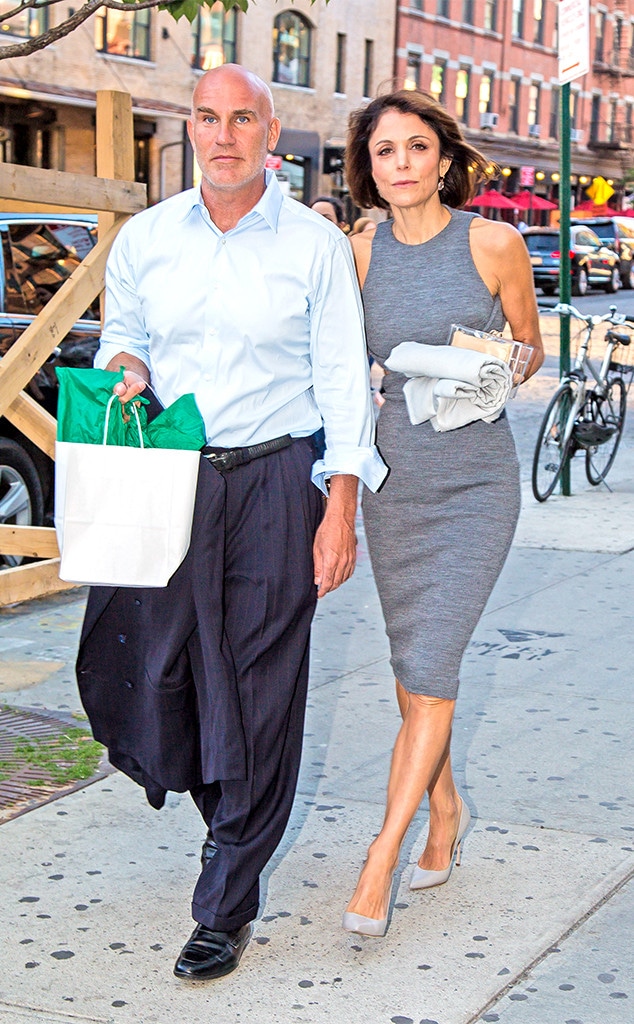 Alessio Botticelli/GC Images
As they say, time heals all wounds.
On Saturday, Bethenny Frankel paid a special tribute to her late on-again, off-again boyfriend Dennis Shields on the one-year anniversary of his death.
"One year ago today, I woke up to a beautiful sunny day with @biggysmallz by the pool, and my world crumbled and turned upside down in an instant," she began her emotional post on Instagram, alongside a photo of the 51-year-old banker sitting with their two dogs. "A man Dennis, who I loved and respected, who was in my life for 30 years unexpectedly passed away."
In her heartfelt tribute, she shared a sweet story of how Dennis was the one who came up with her two pets' names. 
"Dennis insisted we adopt biggy AND smallz for my daughter Peanut," the reality TV personality said, referring to her 9-year-old daughter, Bryn's nickname. "He simply couldn't imagine separating them. We racked our brains staying up late coming up with the perfect name for two dogs from the same litter with very different body types."
The Real Housewives of New York star recalled going over several names for their furry friends, including Thing 1 and Thing 2. However, her daughter shut it down quick.
"Then at 5am, Dennis was waiting for me to wake up and in his stronger than Tequila New Yawk accent said "BIGGY AND SMALLZ" and two stars were born," Frankel shared. "He loved these dogs and the feelings were mutual. They were particularly fond of his salty bald head."
She continued, "At times, it seemed like he and they spoke the same language and they were the only ones who understood him. He was a loving, sweet, gentle, brilliant, complicated, hilarious, creative and supportive man. He is missed terribly by so many but lives on in his friends and family and furry loved ones."
For her, she explained that Dennis' passing has made her a "different person" and it has put her in a "different emotional place." 
"The wounds have begun to heal," she expressed, adding, "but the scar will remain on my heart forever."
Last August, Shields was found dead of an apparent overdose at his home in Trump Tower in New York. Since his passing, the 51-year-old's cause of death has been ruled "undetermined" by New York City coroners.
At the time of his death, Bethenny shared a Twitter post, "It's hard to breathe & I appreciate you giving me the space & support to try to do so. It's excruciating-sudden death is no closure & constant ?s & memories. Our relationship is current so it's painfully raw. Trying to stay healthy & move through it w tears & close friends."