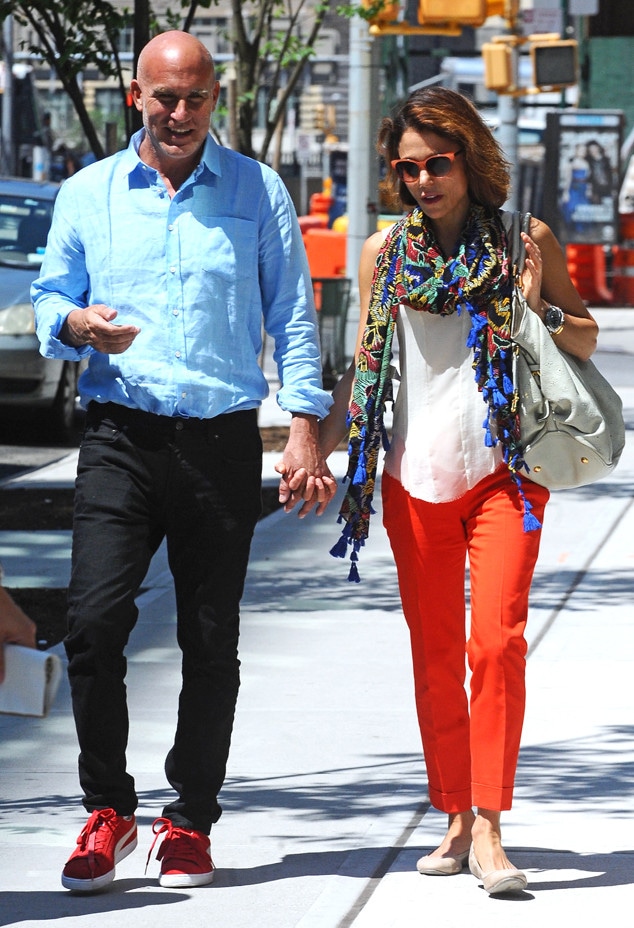 AKM-GSI
Dennis Shields' cause of death has been ruled undetermined.
The on-again, off-again boyfriend of Real Housewives of New York City star Bethenny Frankel was found dead on Aug. 10 at his Trump Tower apartment in New York City. Now, a spokesperson for the Office of the Chief Medical Examiner tells E! News that the medical examiner has ruled the cause and manner of Shields' fatality undetermined.
"An OCME autopsy was not performed in this case due to a religious objection, upheld by law in such instances where no criminality is suspected," Chief Medical Examiner Barbara Sampson, MD, PhD tells E! News.
This news comes just days after Frankel called Shields' death "excruciating" in an emotional statement on social media.
"It's hard to breathe & I appreciate you giving me the space & support to try to do so," the Bravo star tweeted on Aug. 26. "It's excruciating-sudden death is no closure & constant ?s & memories. Our relationship is current so it's painfully raw. Trying to stay healthy & move through it w tears & close friends. Xo."
Following Shields death, a source told E! News that Frankel is "heartbroken."
"This is really bad. It's dreadful. She's known him for over 20 years," the insider shared. "She's heartbroken."
On Aug. 13, Shields was laid to rest at his funeral in Long Island. After attending the ceremony, Frankel posted a photo to Instagram of Shields in bed with her late dog Cookie, who passed away last fall.
She captioned the post, "Rest In Peace my sweet babies who gave me endless unconditional love. #nowandforever."