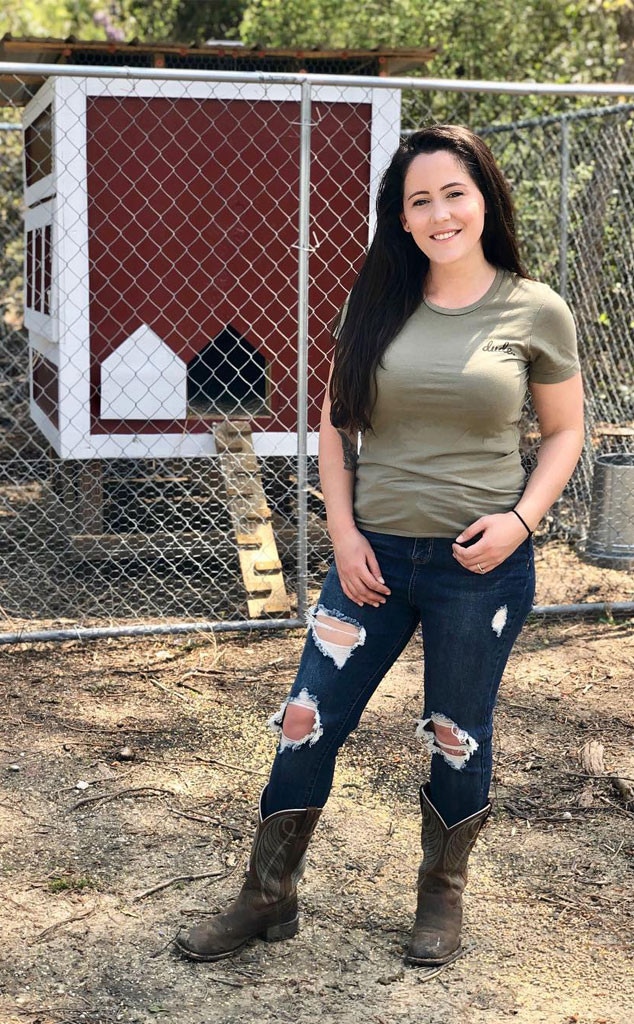 Instagram
Jenelle Evans is opening up about her recent firing from MTV's Teen Mom.
It appears that the dramatic fallout from her termination is causing her and husband David Eason to consider seeking professional help. "Me and David are looking into marriage counseling," the reality star shares. "He has totally been there since this happened with MTV. David's been really supportive and told me just stay positive, everything will be fine."
While a source previously told E! News that Jenelle was very much upset by her firing, it seems the star is keeping her head held high. She explains, "I am so grateful and appreciative of the opportunity MTV has given me and my family for the last 10 years! This is not the end for me and my family, but its sad to part ways like this."
In their previous statement, the Teen Mom team said they have "no plans to cover her story in the upcoming season," but Jenelle says that she would "absolutely return" to the series if she was given the opportunity. Moreover, the star wishes "nothing but the best for the franchise, and the girls and their families."
Watch:
Jenelle Evans' Husband Breaks Silence on Dogs Death
In the meantime, the mother-of-three plans on "working on" her family, despite the numerous fans and Teen Mom viewers who are calling for her to divorce Eason over the alleged killing of their dog. He claims he shot their French bulldog, Nugget, because "it snapped at" their 2-year-old daughter Ensley Eason. "I dont give a damn what animal bites my baby on the face... whether it be your dog or mine, a dog is a dog and I dont put up with that s--t at all," David said in the caption of a video of Nugget and Ensley.
However, numerous stars from the Teen Mom franchise are calling David's actions "sick," including Leah Messer. In one of her tweets Leah said, "ANYONE that condones/contributes/doesn't PREVENT or STOP animal cruelty or the murder of an innocent animals life is SICK & I REFUSE to be affiliated with! I want to sympathize for my former cast mate but at this point I can't. ENOUGH is ENOUGH!!!"
-Reporting by Jessica Finn