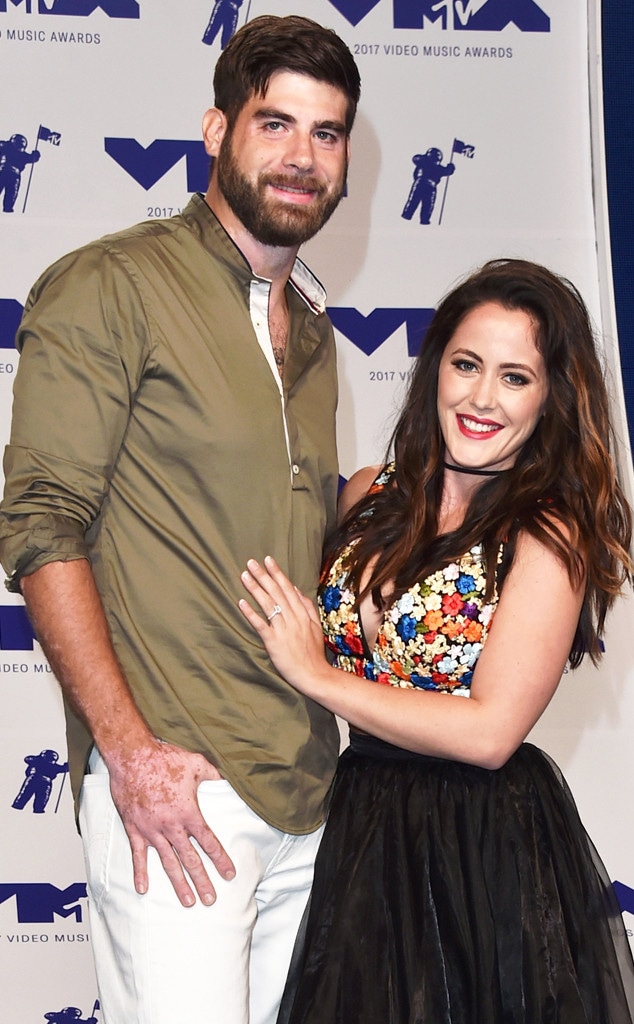 Alberto E. Rodriguez/Getty Images
Jenelle Evans might pull the plug on her marriage to David Eason. 
The couple of Teen Mom 2 fame made headlines on Wednesday after it was alleged Eason shot and killed Evans' French bulldog, Nugget. A source told E! News that Eason allegedly killed Nugget because "it snapped at" their 2-year-old daughter Ensley Eason. "Jenelle has been distraught all day over it," the source said. 
On Wednesday, he spoke of the news on one of his Instagram accounts. "I dont give a damn what animal bites my baby on the face... whether it be your dog or mine, a dog is a dog and I dont put up with that s--t at all," David captioned a video of Nugget and Ensley. "I'm all about protecting my family, it is my lifes mission. Some people are worth killing or dying for and my family means that much to me. You can hate me all you want but this isnt the first time the dog bit Ensley aggressively. The only person that can judge weather or not a animal is a danger to MY CHILD is ME."
Following the incident, Evans told E! News she is "very much considering divorcing" Eason, who she's been married to for nearly two years. 
"I have not gone back to my home yet because he is refusing to leave. I won't see him and don't want to talk to him," she said. "Thankfully the kids did not see him shoot the dog. They are still with me. I am very much considering pressing charges against him for this."
As for David, he "isn't taking this seriously in his mind," a source said. "He does not understand this is the final straw." 
The 27-year-old mom of three mourned the loss of her pet on social media. 
"Nugget... I'm crying everyday. I love you so much and I'm so sorry. I'm speechless," she captioned a photo on Instagram of herself with the dog. "You were my side kick and knew the moment I felt bad and would cuddle with me. You still had a lot to learn and a lot to grow from your lessons. Everyday I wake up you're not here, when I come home you're not here, when I go to bed... you're not here. You're gone forever and there's no coming back."
—Reporting by Jessica Finn