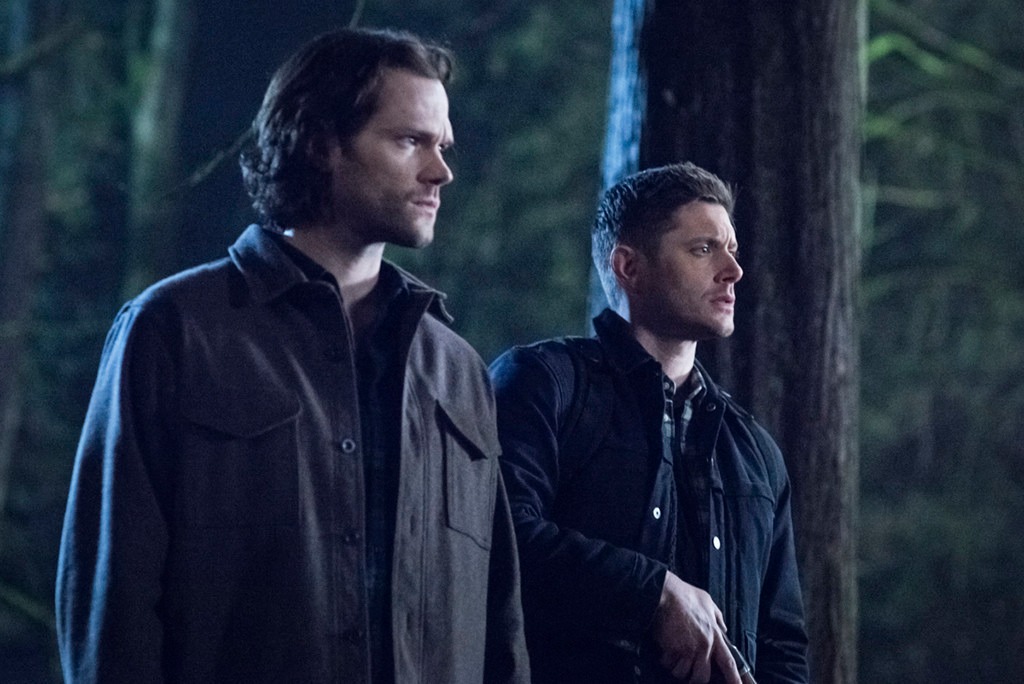 The CW
All good things must come to an end, and that includes Supernatural, which will be saying goodbye after season 15 next year. 
CW President Mark Pedowitz has long said that the show would go on as long as stars Jared Padalecki and Jensen Ackles wanted the show to go on, so the boys had some explaining to do at VegasCon 2019, their first big appearance since it was announced that the show would be ending. 
After a fan jokingly asked about a theory that the show had continued thanks to a deal with a crossroads demon (a demon that makes deals with humans in exchange for ownership of their souls), Padalecki and Ackles opened up about the decision to end the show. 
"This was a community decision," Padalecki promised. "The network and studio did not say like, hey guys, get outta here." 
"It wasn't an easy decision," Ackles said (after Padalecki made an awkward joke about putting a dog down). "It was months and months if not years of discussion between he and I, between the rest of the cast, between crew, between our writers, between our producers, between the studio, between the network. Nobody wanted to see this show fizzle out." 
"It was everyone wanting to do the biggest service to this show that we could by going out strong," he explained. "It just seemed like the writing was kind of on the wall as to when that was happening. I think everybody kind of felt that it was coming soon, and so it was just taking that leap of faith and going like, well guys, let's get out the paint and paint that finish line, and hold our heads high, because what we've accomplished is unlike any other." 
Ackles then made a pretty dang appropriate if morbid analogy. 
"If we're driving the Impala and we're headed down the road, it's like left, you're gonna hit a rap and go off a cliff, and it's going to be epic, and right, you're just going to run out of gas about 30 miles down the road in the middle of the desert with nothing around you, I'm like, I'm going left. I want to go out with like, pyrotechnics."
"Those both suck," Padalecki pointed out. 
"All signs were pointing to next year," Ackles said, and then reminded the audience, "We're not done. We have a whole 'nother year, so I didn't get sad at the end of my junior of high school going, I'm so sad it's over. No, I've still got an entire senior year to go!" 
Watch the entire clip of their remarks above, and if you want to stay up to date on all the shows that are getting ready to say goodbye, scroll on down. 
Supernatural airs Thursdays at 8 p.m. on The CW.