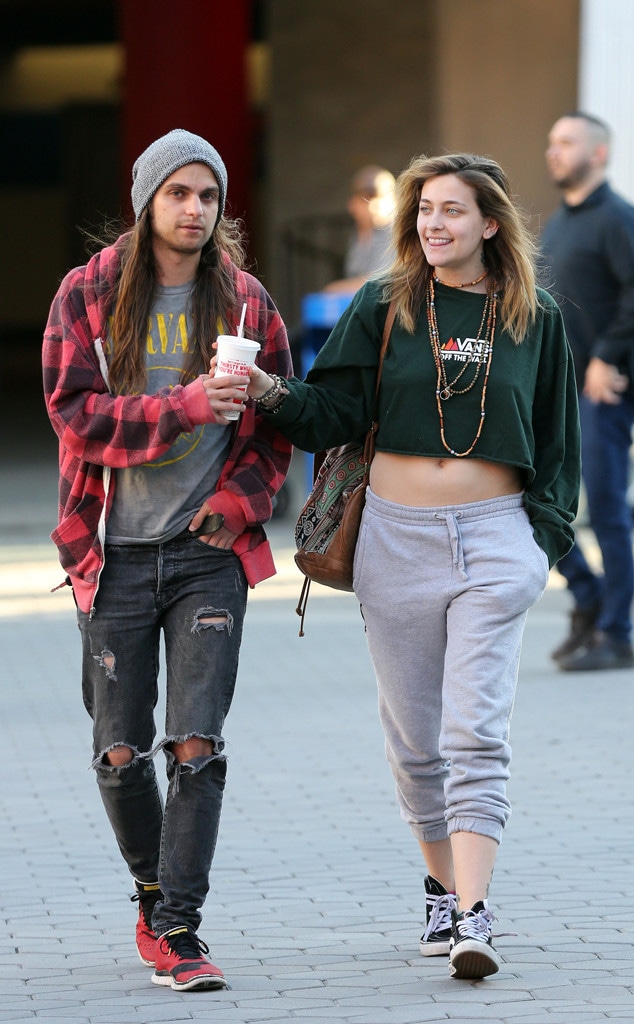 Rachpoot/MEGA
Paris Jackson stepped out with a smile, and her boyfriend, after being treated following a medical scare.
E! News had learned on Saturday that the 20-year-old model and daughter of the late Michael Jackson had had an incident that morning that required medical treatment, and that she was resting at home and doing fine. E! News had also learned that a TMZ report that stated that emergency responders had placed her under a 5150 hold at a local hospital for a few hours was untrue. Paris later posted on her Instagram Story a selfie in a vehicle, writing, "F--k you I'm chillen like Bob Dylan."
On Saturday afternoon, Paris was photographed driving and walking in Los Angeles with her boyfriend and Soundflowers band mate Gabriel Glenn. She was all smiles during the outing.
A source told E! News that Paris returned home around 2 p.m. smiling, and that she and Gabriel later stepped out get some KFC and catch a movie.
Instagram / Paris Jackson
Paris posted on her Instagram Story a photo of their KFC meal.
Instagram / Paris Jackson
Paris made headlines in 2013 when she was hospitalized after attempting suicide, which was not her first attempt, but the first one made public. Her mother Debbie Rowe had said that her daughter remains "devastated" by her father's 2009 death. Paris later spent time in a residential therapy program.
In January, E! News learned that Paris had checked into a treatment facility to "take some time off to reboot, realign and prioritize her physical and emotional health." Paris later tweeted that she had "taken a break" and that she was "happy and healthy and feeling better than ever."
Paris' latest medical scare comes a couple of weeks since the release of the HBO documentary Leaving Neverland, which focuses on two men accusing the late King of Pop of past child sexual abuse. The shocking resurfaced allegations have stirred controversy and generated much media attention, and have also spurred fresh speculation about Paris' mental health. She recently shut down rumors that she is allegedly on a "downward spiral." 
When a fan asked Paris on Twitter recently if she would "trade the wealth for the freedom from disgusting press," Paris replied, "I have the same moral compass as my father, but not the level of patience. I'll fight for love n peace in the same way, but I am more aggressively driven. I don't sit by idly when i see injustices happen, especially when they're directed towards me or my family. F--k that noise."
"There's nothing I can say that hasn't already been said in regards to defense," Paris added. "[My cousin] Taj [Jackson] is doing a perfect job on his own. and i support him. But that's not my role. I'm just tryna get everyone to chill out and go with the flow, be mellow and think about the bigger picture. That's me."