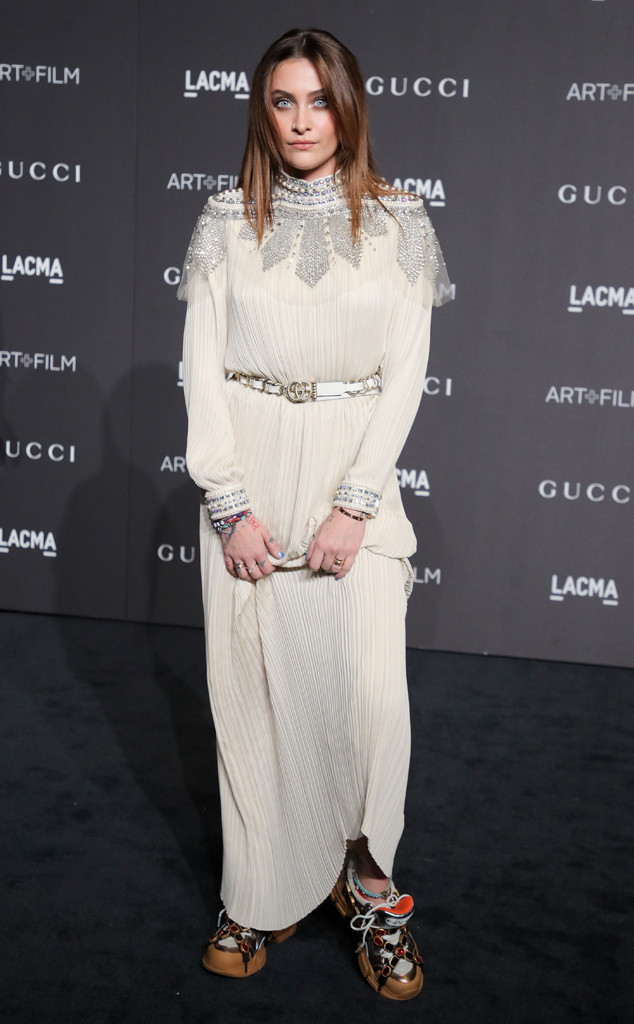 Shutterstock
Paris Jackson is outraged about those tabloid reports about her mental health and says she does not have the same level of patience to deal with media attention as her late father Michael Jackson, who is the subject of a disturbing and controversial new documentary that she adds is not her "role" to speak out about.
In January, E! News learned that Paris, 20, had checked into a treatment facility to "take some time off to reboot, realign and prioritize her physical and emotional health." Paris would then tweet that she had "taken a break" and that she was "happy and healthy and feeling better than ever." In recent days, there have been a couple of unflattering tabloid reports about her alleged behavior, which follow growing controversy over the Leaving Neverland documentary, which focuses on two men accusing the King of Pop of past child sex abuse.
When a fan asked Paris on Twitter on Thursday if she would "trade the wealth for the freedom from disgusting press," Paris replied, "I have the same moral compass as my father, but not the level of patience. I'll fight for love n peace in the same way, but I am more aggressively driven. I don't sit by idly when i see injustices happen, especially when they're directed towards me or my family. F--k that noise."