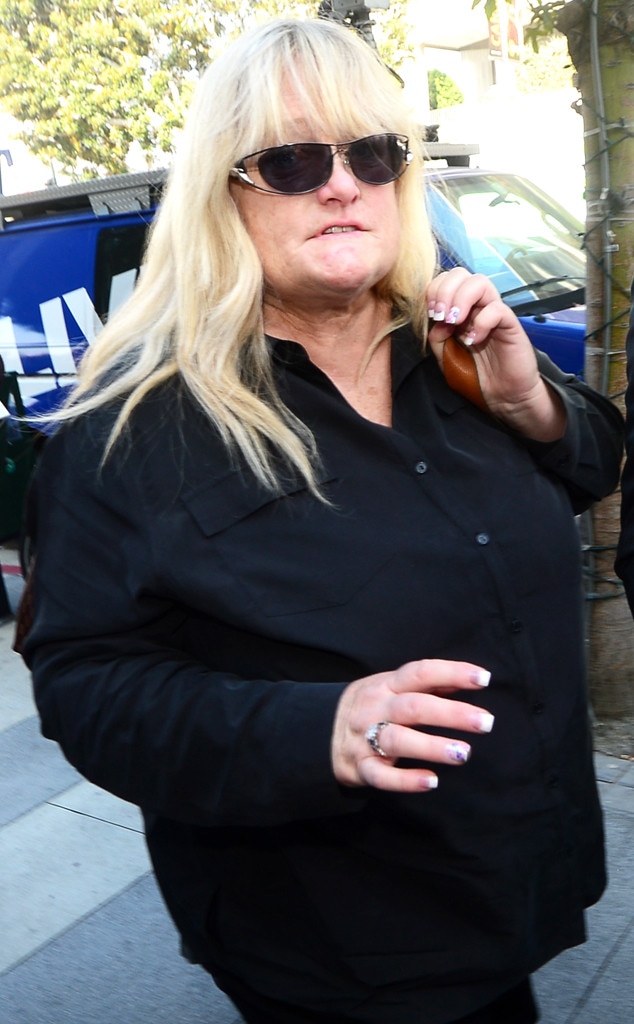 FREDERIC J. BROWN/AFP/Getty Images
Paris Jackson's mother couldn't help but get emotional while talking about the 15-year-old's attempt to take her own life earlier this year.
In her second day of tearful testimony in the ongoing wrongful death trial pitting Michael Jackson's estate and mother Katherine Jackson against concert promoter AEG Live, Debbie Rowe said today that Paris remains "devastated" by her father's death in 2009.
"She tried to kill herself," Rowe said on the witness stand. "She is devastated. She has no life. She doesn't feel she has a life anymore."
Rowe, who is also the biological mother of 16-year-old Prince Jackson, testified that she had been in daily contact with her daughter until Paris' hospitalization on June 5 following a reported overdose.
She recalled suggesting to Michael that they should have a baby, following his divorce from Lisa Marie Presley in 1996.
"I was trying to help him," Rowe recalled. "I said, 'What's the thing that makes you the saddest?' He said, 'I never had any children.'"
"I wanted him to be a father," she said. "I wanted him to have everything he didn't have growing up. I wanted him to experience it with his own child, with his own children...I believe there are certain people who need to be parents, and I always thought he was one of them."
Rowe was seen holding Katherine's hand during a break in her testimony today. Jackson's ex was subpoenaed by AEG Live's attorneys to testify; she told the court yesterday that she was not on one side or the other and she wouldn't have come unless she had been summoned. 
Rowe also testified that Jackson did not deal well with pain and would follow his doctors' advice without argument.
"When it came to the pain...it was more begging for relief than anything," she said. "He respected doctors so he wouldn't question what they were doing."
Katherine has sued AEG on behalf of her son's children and estate, alleging that the hiring of Dr. Conrad Murray to oversee Michael's health was a negligent decision that ultimately caused his death by acute propofol intoxication. Murray was convicted of involuntary manslaughter in November 2011 and sentenced to four years in prison.
AEG has maintained that Michael was responsible for Murray's hiring and that his use of propofol as a sleep aid was a personal decision he made with his doctor.