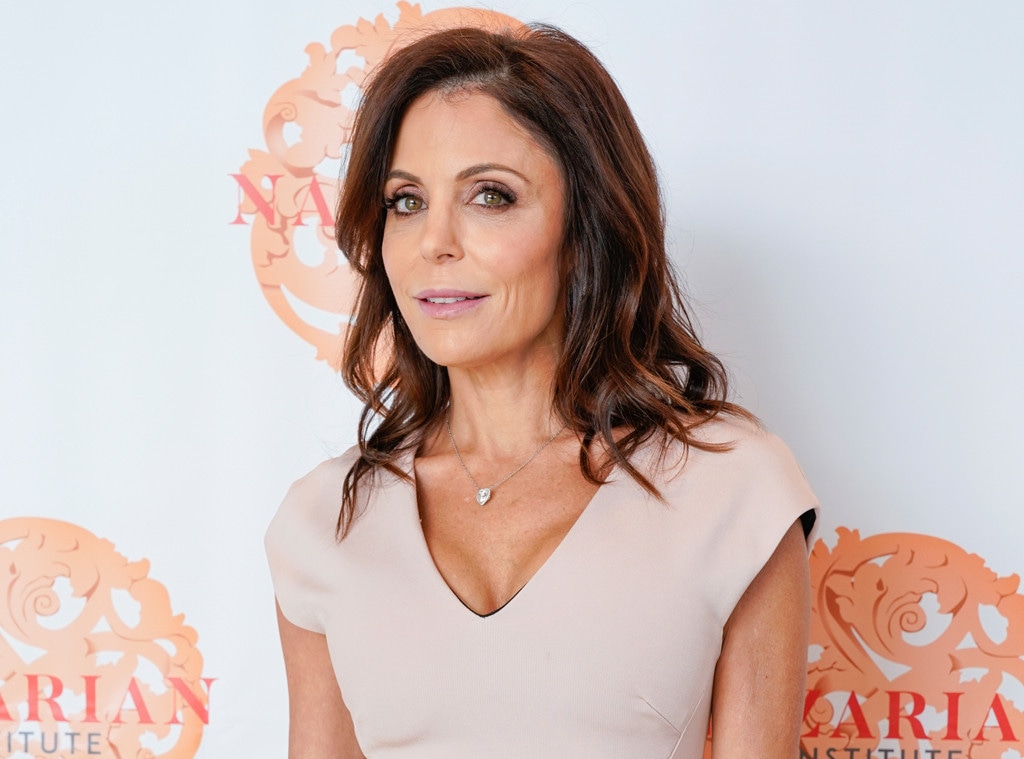 Erik Voake/Getty Images for Nazarian Institute
It's been an emotional few days for Bethenny Frankel, who is fighting her ex-husband Jason Hoppy for primary custody of their daughter Brynn.
The 48-year-old Real Housewives of New York City star and her ex split in 2012. Following fights over alimony and child custody, they settled their divorce in 2016. But things soon turned ugly; In 2017, Hoppy was arrested and charged with aggravated harassment and stalking after he allegedly sent Frankel unwanted emails and texts and showed up at their now 8-year-old daughter's school to confront her. Hoppy's attorney denied the allegations at the time. He agreed to a plea deal, under which he had to comply with an order of protection she obtained that dictated he stay away from her for six months. Two months later, Frankel sued Hoppy for primary custody of Bryn. A trial over the matter began this week.
In a hearing on Wednesday, the reality star got emotional as she testified about the way Hoppy allegedly harassed her mentally and emotionally, which she said took a mental, emotional and physical toll on her and made her feel "hopeless and alone." 
She said he allegedly harassed her via messages, phone calls and FaceTime calls, talking about her appearance, telling her she was desperate to get Bryn to love her, sending her negative press about herself and calling her by her mother's name. She presented to the court more than over 500 pages of allegedly harassing texts and emails and said they were only a "sampling" of the messages Hoppy had sent her.  When asked why she continued to open the messages, she said it was because Hoppy was her daughters father and that one of the hundreds of emails could be pertaining to something important about Brynn. 
Frankel's lawyers presented two iPhones with recordings of the former couple's phone calls, which took place between 2015 and 2017. In one, Hoppy tells Brynn, "X amount of days until you are back with Daddy," "Isn't it so nice to have a dad who loves you, right Bethenny?" and "Bethenny keep it up." When asked why she made the recordings, Bethenny said she didn't think it was healthy for Bryn, and felt the calls needed to be recorded.
Frankel said she went to the police about Hoppy after he allegedly threatened her after she showed up to one of Bryn's school events with her then-boyfriend Dennis Shields, who was found dead in his apartment in 2018, and told her there was nothing she could do to stop him from ruining her life. Frankel said that once Hoppy threatened her in front of people at the school and Bryn, she became afraid for her safety. His lawyer had denied such allegations after his 2017 arrest.
During a 2018 hearing, Hoppy's attorney told the court that it was reported that Shields "died of an oxycodone overdose," and that that "raises concerns" about "Frankel's parental judgment," because Shields allegedly cared for Bryn even when Frankel wasn't around. Frankel's lawyer said at the time that none of their concerns about Shields had ever been raised before and that if Hoppy's team was truly concerned about him, they would have brought it up sooner.
Watch:
Bethenny Frankel Is Still Healing After Ex Dennis Shields' Death
During Wednesday's court session, Frankel also told the court that Hoppy allegedly harassed her by not leaving the apartment they still shared after their split on her days with Bryn, not cleaning, inviting friends and family over, walking around in his underwear with his dad, locking her dog in various rooms without telling her, leaving negative press about her on the counters and taking them out of the trash when she threw them away, not flushing toilets and lying in Bryn's bed while she would read to their daughter on her days with her.
Frankel called the apartment a "torture chamber." She said she was unable to get him to move out of the residence and then started staying with friends, at hotels, and at business residences until she purchased another apartment in the fall of 2014. She said the abuse got worse once she moved out of their shared home.
At one point in her testimony, Frankel asked the judge to direct Hoppy to stop glaring at her. He responded he wasn't. The judge said he also didn't notice.
When asked about deciding to end her marriage to Hoppy, she got emotional again, saying she had hoped they would have an amicable divorce, and be able to spend holidays and vacation together occasionally "like families on TV." She said he didn't take the divorce news well and told her that if she left him, she would be dead to him and told her, "This is war. I'm going to ruin your life."
At a court session on Tuesday, Hoppy apologized and expressed regret for sending Frankel nasty emails.  
Meanwhile, forensic psychiatrist Dr. Alan Ravitz testified that Hoppy told him he sent the emails because he felt rejected and was lashing out. Ravitz also testified that Bryn and her father had a strong loving relationship.
He also said Frankel was the less aggrieved party versus Hoppy, therefore making it hard for the parties to co-parent. Frankel started crying and Hoppy sat with his jaw clenched when Ravitz said how Hoppy had recorded Frankel and allegedly locked the dog in the closet. Ravitz also stated that after the order of protection was put in place, Hoppy's behavior changed, but that he was worried how he would act once the eyes of the court were gone.
Ravitz said he also spoke with Bryn for his reports, and said she told him that Hoppy and his parents speak ill of Frankel more than Frankel speaks ill of him.
Ravitz said he did not believe Brynn was coached. He also said that the fact that both parties talk about one another is not in the best interest, and that while he doesn't think co-parenting has completely failed for both parties, it is currently not working out. He also said he hasn't observed any negative affects the divorce might have had on Bryn, but that they could show up later, since she is so young.
Hoppy testified that he never heard his parents speak ill of Frankel. He also said he did not mind sharing space with Frankel at school events for Bryn. He testified he wants to show a united front for the child because it makes her happy.
He said he suggested Bryn go to individual therapy, and also recommended a group therapy session with both parents, where they let them Bryn know that even though they don't get along, they love her before anything.