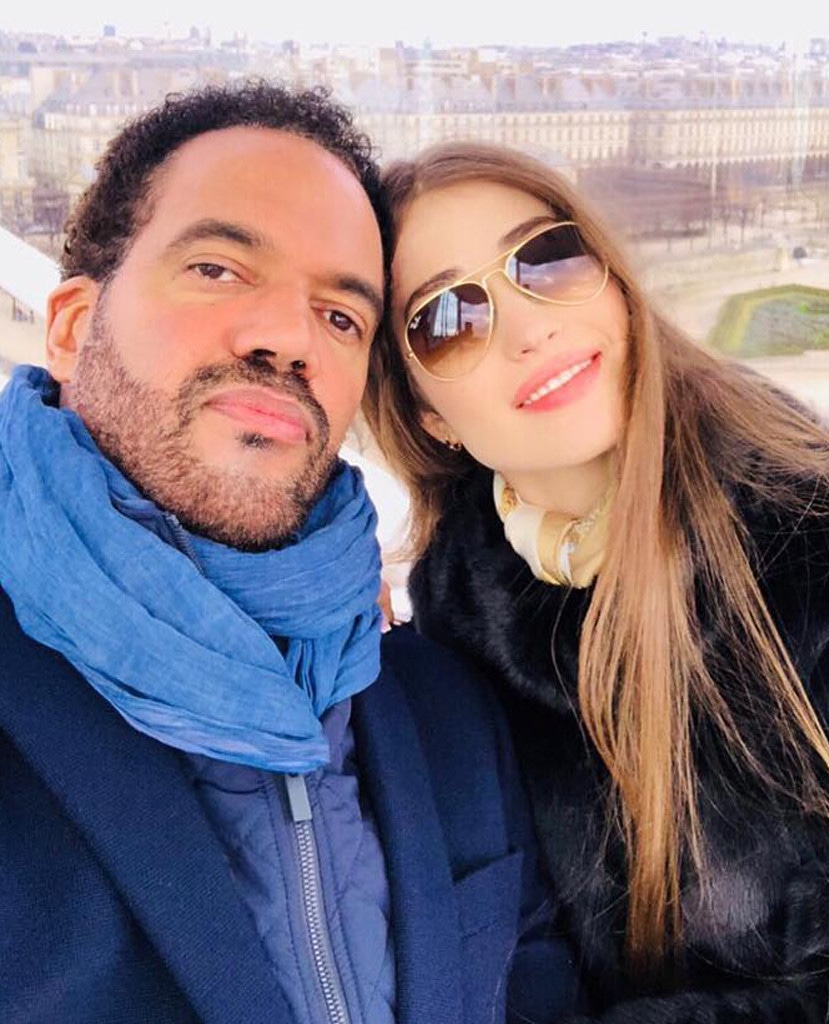 Instagram
Kristoff St. John's fiancée Kseniya Mikhaleva won't be able to attend his memorial, which has filled her with "deep regret and sorrow." 
Mikhaleva explained her impending absence on Instagram in a long caption alongside some pictures of the couple. Ultimately, it's due to her emergency visa getting denied.
"It is with deep regret and sorrow in my heart that I make this statement. For a year, I was the happiest women on Earth. That changed in a second," she began. "I still cannot believe that Kristoff is gone, so early, so unexpectedly, one month after our last meeting in Moscow."
They were together for two years and she said St. John taught her some important life lessons, including "how to love and be loved, how to open the best in other people, how to help people, and simply how to be a good human being."
St. John and Mikhaleva got engaged in August and she said they had "many plans in the future together." Now, however, she has "no idea what to do."
The Russian native sent her well wishes to the rest of St. John's family, especially "his daughters whom he loved so much" as well as his Young and the Restless fans.
She explained later why she won't be able to mourn her fiancé alongside his family. "Several weeks ago I applied for an 'emergency' visa for the funeral to say goodbye my fiancé and beloved," she wrote. "The reply from the Embassy was 'No'. My heart is broken."
Mikhaleva said the fact that she won't be able to "put flowers on his grave" and "say goodbye to my beloved" is "not right, not fair."
She finished her note, "It's scary, painful, and disgusting that I cannot be with my loved one and his family on his last journey to eternal peace."
Robert Voets/CBS via Getty Images
Mikhaleva also wanted to clarify that she had not opened any funds or pages to raise money to get her to the service. She isn't planning on starting any, either.
St. John passed away on Feb. 3 after police were called for a possible alcohol overdose. He was 52. His cause of death, however, is under "additional investigation" according to the Los Angeles County Coroner. Many of his co-stars and fellow actors responded to his death with shock, sadness and grief.
"The news of Kristoff St. John's passing is heartbreaking. He was a very talented actor and an even better person. For those of us who were fortunate enough to work with him on The Young and the Restless for the last 27 years, he was a beloved friend whose smile and infectious laugh made every day on set a joy and made audiences love him," CBS and Sony Pictures wrote in a statement to E! News.
Mikhaleva mourned her loss on social media and called him her "light."
"You were a talented actor, a loving father, and a friend with a golden heart. Your soul and spirit always with me," she wrote on Feb. 10. "I wish I could have been there to let you know how much you mean to me. You are deep in my heart."
St. John has two daughters, Paris and Lola. His son Julian St. John passed away in November 2014 from apparent suicide. 
Our thoughts go out to the St. John family during this difficult time.