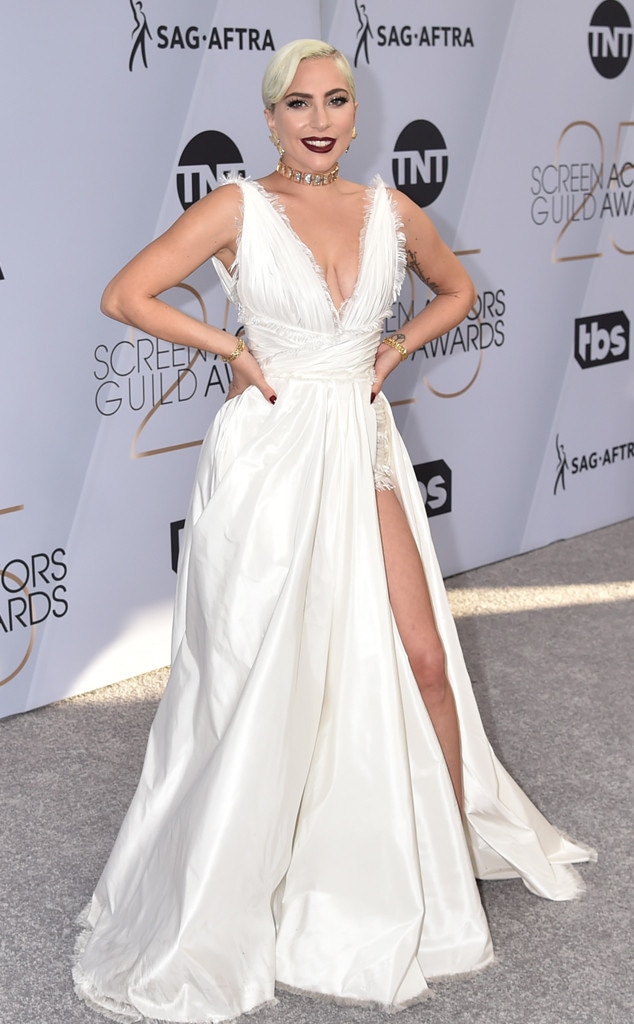 Jeff Kravitz/FilmMagic
Get the tissues out now because E! News can confirm that Lady Gaga will perform at the 2019 Grammys on Sunday.
The 6-time Grammy winner was nominated for five awards this year, including Song of the Year and Record of the Year for her hit song "Shallow" from A Star Is Born. According to Deadline, her co-star and co-nominee Bradley Cooper will not be in attendance at the awards show. He's not snubbing the show at all. Rather, Cooper will be in London at the 2019 BAFTA Awards. A Star Is Born received seven nominations, including Best Film, Best Leading Actor, Best Leading Actress and Best Adapted Screenplay at the British awards show.
Gaga, whose real name is Stefani Joanne Angelina Germanotta, also received a nomination in the Best Pop Solo Performance category for "Joanne (Where Do You Think  You're Goin'?)."
Although their duet would have been a sight to see on TV in addition to the big screen, we may not have to wait too long to hear them again. The Ally and Jackson Maine actors surprised fans at Gaga's Enigma show in Las Vegas last weekend where they performed "Shallow" for the first time since the film.
For anyone feeling major FOMO from that show, fear not because The Academy tweeted on Feb. 1 that they would be singing together at the 2019 Oscars.
The Hangover star told E! News on Saturday precisely how he felt about the big moment.
"I'm sure I'll be terrified," he explained. As for that big Vegas moment? "I just had to like, Zen out and just pray that I wouldn't ruin her show," the 44-year-old said. "Because, think about it, she just crushed it or two hours..and I thought, 'Please let me just be on pitch.'"
Neal Preston/Warner Bros.
The singer discussed meaning of "Shallow" while accepting the Best Song award at the 2019 Critics' Choice Awards. "This song is a conversation between men and women," she shared. "Asking each other questions about life and a desire for more depth of the shallowness of a modern era."
Take a look at the photos below to see some of her most daring red carpet choices.
Congrats on the nominations, Lady Gaga and Bradley!