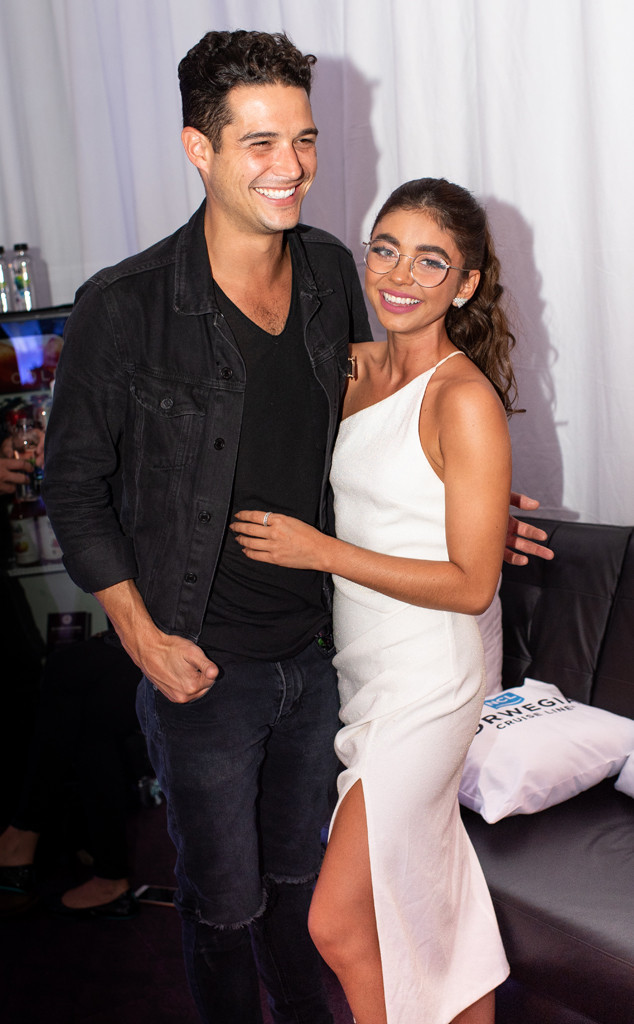 Amy Plumb Photography
Somebody please give Wells Adams the "supportive boyfriend of the year" award.
On Sunday, the former Bachelorette contestant posted a tribute on Instagram to his girlfriend Sarah Hyland, who has had a pretty difficult week. The picture showed the two of them at a bar and Hyland sticks her tongue out at Adams, who looks lovingly at her.
"This beautiful specimen has had a tough couple of weeks," he wrote. "I'm here to remind you @sarahhyland that there is light amongst all the darkness. If you ever doubt that, just look at this picture and remember how awesome we are."
To finish it off, he prescribed her a bit of self-care medicine. "Throw on some sweats, order some Postmates and put on Home Alone. I'll be home soon," he concluded.