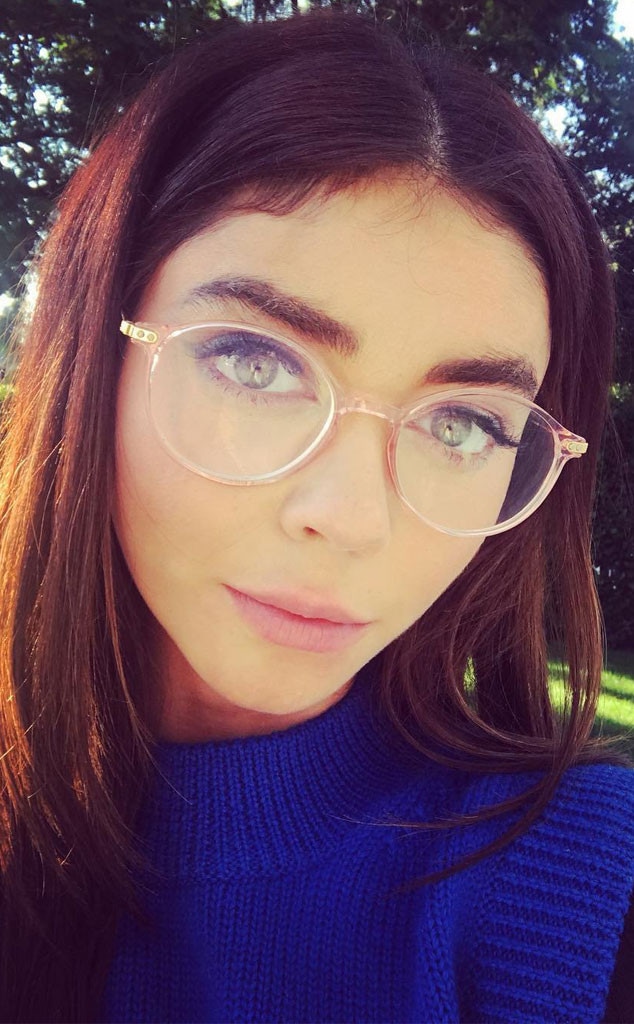 Instagram
Sarah Hyland's social media platforms will be dark for a bit as she continues to mourn her cousin who died in a car crash over the weekend.
On Sunday, the Modern Family star revealed in her Instagram story that her 14-year-old cousin Trevor Canaday was killed by a drunk driver on Saturday night in Omaha, Nebraska. Trevor's father, Bryan, was hospitalized and survived. She shared a screenshot from her family's GoFundMe page run by Trevor's sisters that is raising money for funeral costs and medical expenses and wrote, "This is my 14 year old cousin Trevor. Yesterday, he was killed by a drunk driver. My uncle is still in the hospital in need of more surgeries."
Despite the tragedy, Hyland apparently continued to receive some negative comments from social media users. She called them out on Twitter and encouraged anyone with anything negative to say not say it at all. "I'd like to ask those who have negative thoughts or opinions about the tragedy that happened to my family, to keep them to themselves. You don't know all the details. And how dare you attack when a beautiful life has been lost," she wrote.
Unfortunately, the hostility continued. "You guys finally did it. Your horrible negative ignorant words have broken me. Happy?" Hyland tweeted. "Staying offline for a while. I have a special announcement and video releasing on Wednesday I believe. So. There's that."
Hyland's Modern Family co-star Ariel Winter also showed her support for the Canaday family and her friend. In addition, Hyland's only message on her Instagram page about taking a brief hiatus was a picture of the peace sign emoji in her story.
Jeffrey Eggeling, the driver who hit Trevor's car, was arrested and booked on two counts of driving under the influence and leaving the scene of a personal injury crash. Hyland penned a tweet about the perpetrator. "JEFFERY EGGERLING had two prior DUI's and tried to RUN from the scene of the crime after hitting my Uncle's car SO fast that my 14 yr old cousin, who was wearing a seatbelt, was ejected from the vehicle," she wrote. "JEFFERY EGGERLING is a murderer. May he rot in hell."
According to a press release by the Omaha Police Department, Eggeling "fled on foot from the scene following the crash." When the crash initially occurred, Trevor was "ejected from the vehicle. The police department added that Bryan (official name Clifford Canaday) "Suffered head and facial injuries considered serious and non-life threatening," whereas Eggeling left the scene unscathed.
The Douglas County District Attorney's office told E! News, "Mr. Eggeling is currently charged with motor vehicle homicide, DUI causing serious bodily injury, and leaving the scene after accident causing serious injury or death."
He has a bond hearing on Wednesday morning.
Since its creation on Dec. 2, the GoFundMe page for Bryan and Trevor has greatly surpassed their $25,000 goal. The Canaday family has received over $37,000 in donations and wrote about Trevor, "His dad, Bryan, is recovering physically, but sadly Trevor has gained his wings and is singing and playing some crazy football in heaven."
It continued, "Trevor was a funny, smart, innovative, athletic, goofy kid and he was so loved. His memory will live on in many ways."
Our thoughts go out to Hyland and her entire family during this difficult time.