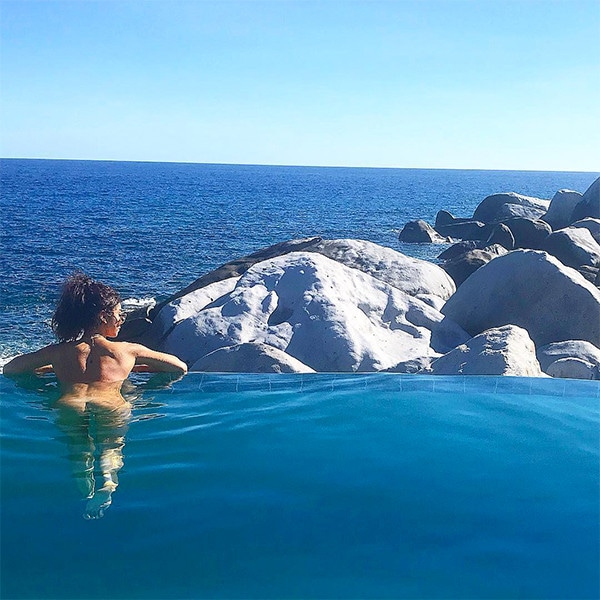 Instagram / Wells Adams / Sarah Hyland
Sarah Hyland got naughty on holiday!
The 28-year-old Modern Family star posted on her Instagram page this weekend a photo of her going skinny dipping in a pool at the private Batu Villa in the British Virgin Islands, where she vacationed with her boyfriend of more than a year, Bachelorette alum Wells Adams.
He, in fact, took the photo, which shows the actress' bare back and part of her butt. And he was more than happy to take the photo.
"I thoroughly enjoyed taking this picture," he commented.
"That's hot," Paris Hilton commented.
Adams posted on his Instagram page a selfie video of him and Hyland, who is wearing an off-the-shoulder printed top, standing on the beach.
"Pro tips for the most Instagrammy vacation video. 1. Get day drunk. 2. Find the sunset. 3. Convince a total smoke show to be your girlfriend. 4. Spin around like an idiot," he wrote. "@sarahhyland let's go back to @batubvi please."
"Yes please," commented Hyland. "Also let's just get Day drunk at home today."
Watch:
Sarah Hyland & Wells Adams' Real-Life Twitter Love Story